Burgers dripping with molten cheese, mayo laden sandwiches, fried crispy chicken, hot dogs, wraps and all that heavenly street food stuff – can anyone resist these?
And to add the fun, how about ordering it straight from a Food Truck, sitting comfortably inside a 5 star property?
Icing on the cake – extremely affordable pricing!
Sounds irresistible.
JW Marriot Pune recently launched a Food Truck, parked at the al fresco area of their premise, serving indigenous fast food, truly street style!
(Remember those food shows from Travel & Living and Fox Life channels? Yeah, exactly like those!)
I visited the place for a Food Tasting Meet-Up, organised for media and bloggers.
As I entered, I instantaneously liked what I saw!
A sturdy black truck with graffiti and menu written all over was parked outside the Pune Baking Company, JW's much loved bakery and confectionery.
Before I started to dig in a whole lot of cheesy goodness and blew away the diet I managed to sustain for the whole past week, charming Sapna Sharma, Manager – Marketing Communications gave me some heads on about the set up,
This is the first of its kind 'Truck' inside any five star property, not only in Pune but across India
Menu is going to be changed cyclically, every month
Everything on the menu is priced at flat Rs. 150/- (taxes extra)
It is functional only on Friday, Saturday & Sunday – 5:00 pm – 9:00 pm
Everything ordered is prepared fresh at the truck itself
Impressive!
Not able to contain the drool anymore, I took on a table and started with my indulgence.
The theme for the month was 'New York', so there were hot dogs, burger with fries, flat breads, salads, pizza, shakes, smoothies and a whole lot of other interesting snacky fast food on the menu.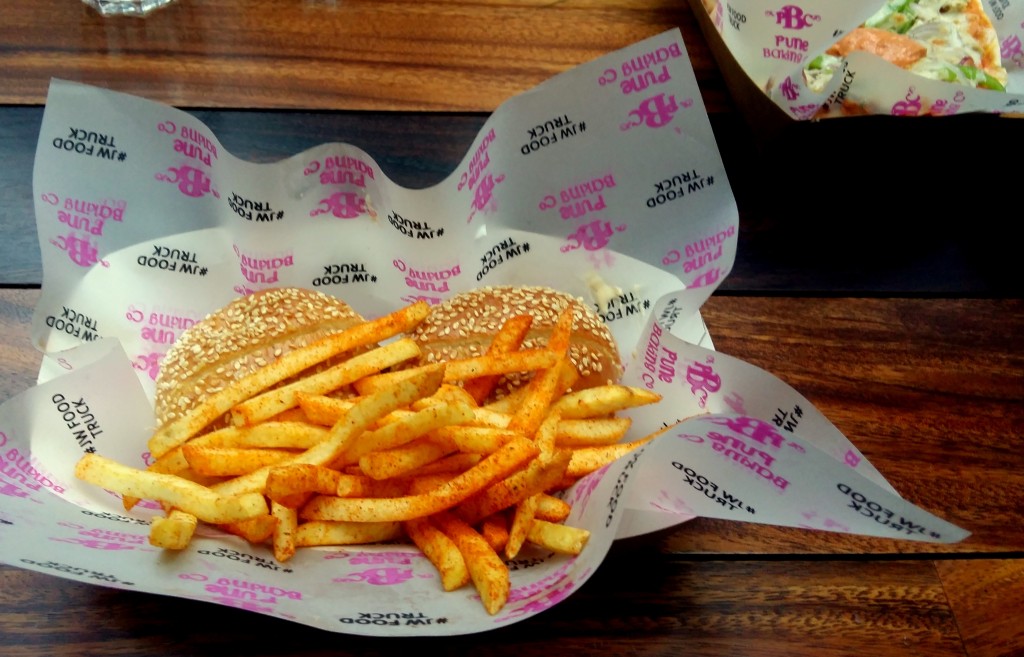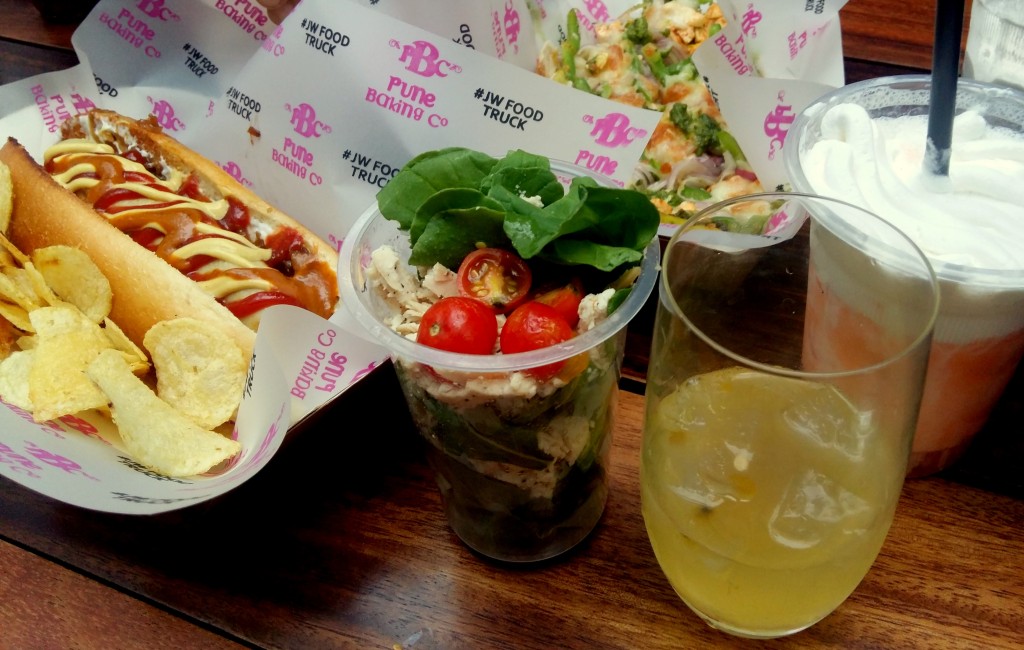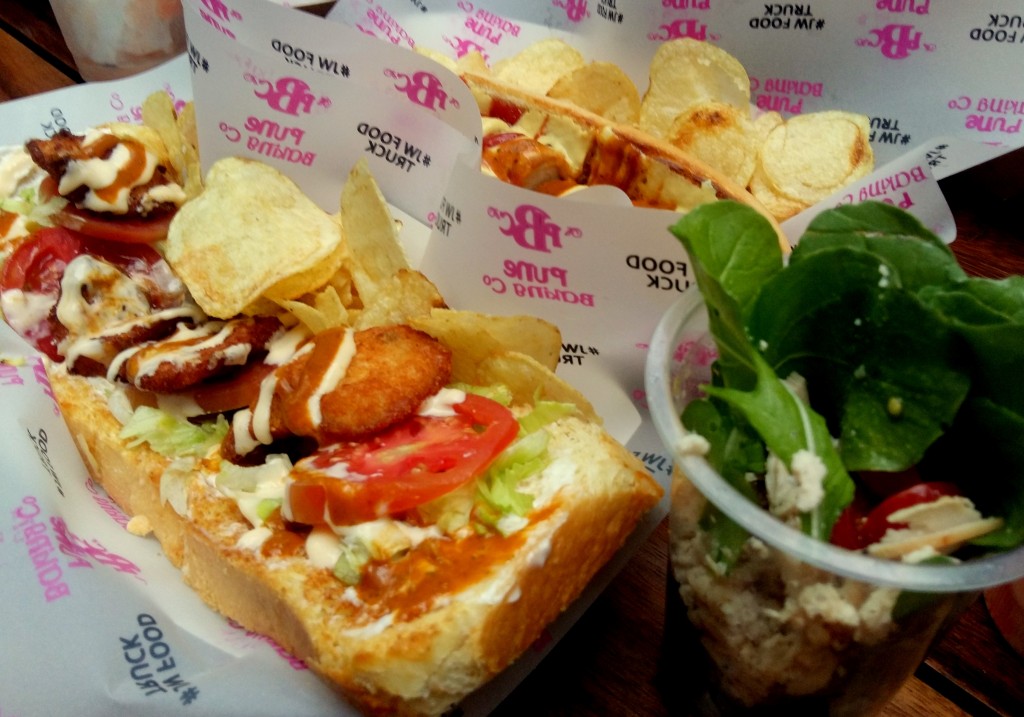 GUD Recommends,
Chicken Lasoon Teecha
Passion Fruit Slush
PBC Chicken Burger
GUD Verdict – 3.75/5
Value for money
Big enough portion sizes
Taste meets expectation
Serving and presentation, bank on!
Its a must visit, Pune.