Only for the love of Go Cheese, we turned….
all things GUD CHEESE

!
Recently I was invited to attend the 'Go Cheese Tasting Event' at their factory & farm near Pune (Manchar to be precise).
Well, to be honest, considering my ever-increasing weight and four attempts of failed 'Chaas/GM/Atkin's/Only Salad' diet, I am typically not in GUD terms with 'cheese' per se'.
(well, but at times I don't mind cracking some really cheesy one liners
!!).
Ours is a love-hate relationship. I love 'everything cheese' but hate the calories it brings along. But then, this visit to the Go Cheese factory mellowed down my reservation for cheese when I came to know that all 'Go Cheese' products are made of cow's milk which has much lower fat content than buffalo's milk products (cheese).
(phew….that's SOME respite!)
Ok, so this event in association with Femina was organised at the production facility of Parag Milk Foods, the elite dairy company of India. Gowardhan, Go, Topp Up & Pride of Cows are its renowned brands under which they produce world-class dairy products.
I have always been the types who never miss 'Food Factory' on Discovery Channel and is habitually keen on seeing how products are actually made and processed on an assembly line.
So this was an 'up, close & personal' opportunity to witness how milk 'graduates to cheese'.
Our itinerary for the day was packed & eventful –
Reaching Manchar from Pune  (more than 2 hrs of ride)
Introductory speeches from the management (it was almost a fast-track course on cheese making)
Visit to Bhagyalaxmi Farm where high breed cows are kept, fed & milked (Holy Cow! In my ___  years of life, I have never seen 3500+ cows TOGETHER)
Lunch!! (Little Italy, the fine dinning Italian chain using Go Cheese made us forget the cheesy guilt and hog like we have not eaten for past 2 days. Absolute lip smacking spread it was!)
Visit to Go Cheese production plant
Fun games
High tea & cheese tasting
Back to Pune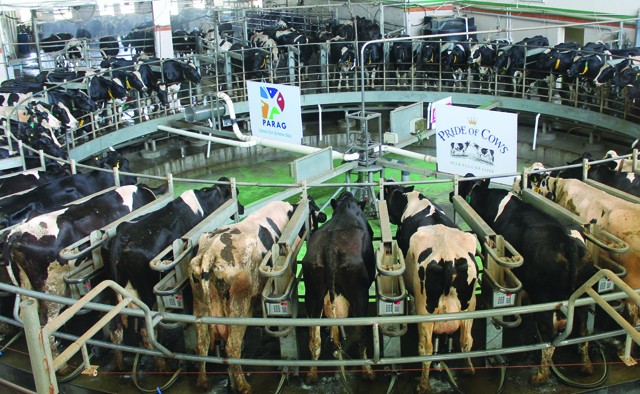 Going Ga Ga Over Go Cheese – Oh yes, I am!
Go Cheese is undeniably a strong competition for other dairy giants in the market. All Go Cheese products are high in quality, manufactured in a state-of-the-art facility and innovation is undeniably their forte.
How thoughtful it is to put together four different flavours of cheese in one single pack (Cheese Wedges) or come up with ready-to-use shredded cheese (Go Natural Cheese Shredded) for customers who 'hate to grate'. Indeed smart.
The Green Chutney Cheese Slice and Go Cheezooz (a creamy cheese spread packed in specially designed tubes for easy usage) are hit amongst moms these days.
So gaezzz…oh I mean guys, if you want to know more about #GoCheeseWorld, yummy and healthy dairy recipes, full range of their products and more information on all things CHEESE, do visit Go Cheese's website.
Go Cheese tasting event review
Read my experience at another manufacturing facility – Tetra Pak
Show Some Love, Like It Here, Thank Me Forever!