When I was invited to visit and spend time at Pune's British Council Library, well…. I wasn't exactly excited.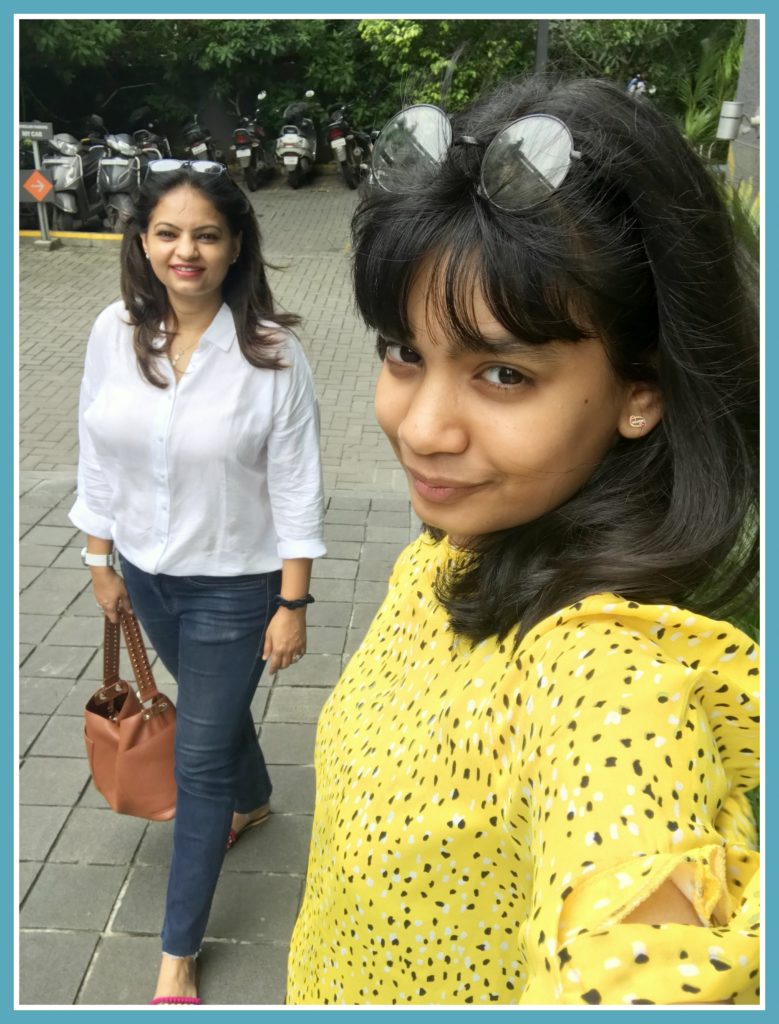 I mean, spending a weekend at some "library" surely didn't 'sound like a plan' at that point.
But then, I was told that their '60th Anniversary Celebration Week' is going on and a lot of fun workshops and events for kids are lined up, so I lugged my daughter along to pay a visit.
….and guess what! When we reached and had a look inside, I was not only amused but also thankful that we DID come!
It was anything but a "typical" library that you can think of.
---
The British Council Library in Pune, one of 8 libraries in India, has been a knowledge center and learning space for Pune's students, professionals and families for past 6 decades. Earlier located at FC Road, it has now moved to Ramsukh House, Shivajinagar, near Sancheti Hospital. A must-visit destination for book lovers and students of Pune, the Library has evolved into a cultural hub over the years to cater to the contemporary, cosmopolitan culture of the city. The Library premises hosts thousands of members and non-members annually, through various workshops, seminars, talks and informative programs. 
---
Now, now!
Let's talk about what we found inside. The library is a cozy, comfy, fun and welcoming place full of (of'course) books, quirky seating spaces, relaxing zones, eating hang outs and corners to even take a nap!
Before I go any further, have a look at this short video of our library tour to give you a 360 degree sneak peak.
As I mentioned earlier, British Council is not just ANY or PLAIN library.
It provides a wide range of opportunities for continuous personal and professional development through Library Services, English language learning and by organizing various workshops and events.
Library and Information Services
The library has a huge collection of of books, popular Indian and UK newspapers and magazines, audio books and DVDs. The book and journal collection covers literature, English language, arts, exam preparation books, books for professional development and self help, loads of children's books and books in several other categories.
As a member, one can get easy access to 115,000 books, 14,000 journals, 16,000 comics and graphic novels and more than 1,800 audio books covering a wide range of subject areas. Woo hoo…istn that's a real big number!
Workshops
Library hosts a variety of workshops for parents and children which are designed not only for recreational purposes but also helps in professional and skills development. At British Council, they have in-house experts and teachers who are qualified in pedagogy for young learners and understand their requirements.
Specially curated workshops and events conducted at British Council focus on overall development of young children. There are workshops for parents as well; so they have access to modern day
parenting skills and knowledge.
The workshops cover aspects of 21st Century Skills, interpersonal skills and soft skills such as English language proficiency; that are recognized across educational
institutions globally.
A wide variety of topics such as dance, drama, films, English learning and science, etc. are covered as part of these workshops for children; and topics like 'Mindful Parenting' for their adults.
Happy at 60!
Having served as a hub for knowledge and cultural activities for Punekars since 1959, the British Council Library in Pune has completed 60 glorious years in the city. To celebrate this milestone, British Council organsied a fun-filled weekend of learning events for both parents and children. Workshops spanned across topics such as storytelling, science, dance, arts and parenting.
On the 31st August, winners and some of the oldest (and eldest) members of the British Council Library in Pune were felicitated by Honourable Mayor of Pune, Shrimati Mukta Tilak

A Word With the 'Book Head'
During the visit I got a chance to interact with Ms. Gunjan Narula, Head of British Council in Pune.  I asked Gunjan, "This library is very different than what we have seen and been to in our school and college. How and why libraries have changed over the years?"
"As the patterns of content consumption changed over the years, so has the concept of a library evolved. Today, learning and development is not limited to books, and elements like new-age content and social engagement are essential to it. Also, with a faster pace of lifestyle and a constant likening for the 'new and now'; the British Council Library has designed a highly interactive and fluid ambiance for its patrons", said Gujnan.
I told Gunjan that another interesting feature which I have observed is, that apart from being buried in their books, I can see a lot of people interacting with each other as well. This is something very 'un-library like'.
To this Gunjan replied, "The space doubles up as a popular hang-out. People from different walks of life come together and use it for free exchange of ideas. From young learners and students, professionals to freelancers, teachers and parents; people get to meet and share their thoughts, ideas and at times share a quick joke too! Not only new friendships but at times people work around business engagements as well because of this bonding."
Special Kids Area
The British Council Library offers a section that is specially designed for kids. They can spend the entire day reading books, playing board games, video games on a big screen TV, solving puzzles or just ordering from the café, making it a family's day out – a common sight over weekends!
Membership
Taking British Councils membership would be a bag full of fun and learning.
Parents bring their young kids to the library, so they can build an affinity
towards reading, learning and social interaction.
The family membership of the British Council library entails several benefits, providing an environment that nurtures learning and growth, in addition to serving as a place for learning and cultural activities.
Members get access to a variety of interactive programs such as book club meets and launch events, talks by experts such as Watts Up Pune, expert seminar series such as Café scientifique; and cultural initiatives around storytelling workshops, poetry sessions, and fun games.
In addition to this, members can also attend workshops for IELTS preparation and English proficiency improvement, that are a great add-on for their professional requirements.
Click here to check out all plans for individual and family membership.
Go ahead and enroll yourself!
For more information visit
British Council Pune
Third floor, Ramsukh House, Near Sancheti Hospital, Ganeshkhind Road, Shivaji Nagar
Call at 8879826821
---
About British Council:
The British Council is the UK's international organisation for cultural relations and educational
opportunities. We work with over 100 countries in the fields of arts and culture, English language,
education and civil society. Last year we reached over 75 million people directly and 758 million people
overall including online, broadcasts and publications. We make a positive contribution to the countries we
work with – changing lives by creating opportunities, building connections and engendering trust.
Founded in 1934 we are a UK charity governed by Royal Charter and a UK public body. We receive 15
per cent core funding grant from the UK government. www.britishcouncil.in