Guest Post by Hobby Ideas
Five Easy Craft Ideas for Adults
Every Indian kid associates the childhood vacations with trips to the beach and eating mangoes for breakfast. While some of us spent balmy afternoons learning new hobbies, others spend their vacations at camps outside the city.
Ten years later, school timetables have been replaced by work schedules, but that doesn't mean that you should let go of your childhood or the fun craft activities you enjoyed doing. If not to create knickknacks, you could try out Do-It-Yourself projects to add some creativity to your mundane routine!
Here are five easy craft ideas for adults that shall make you relive your childhood:
#1 Paper craft
Because paper may be cut, folded, molded, layered, and stitched, it is the most popular material for holiday craft ideas.
You may use paper for quilling, for which you will need to cut strips of paper, roll them to shape them, and glue them together in attractive patterns to be used as decoration on envelopes and cards
Paper sculpting involves the creation of a 3D model, such as a Kathakali mask, by folding, cutting and curving paper
Paper mache is used to create objects from pulp, made of wet paper and glue, which may be molded into the shape of your choice. You may mold the pulp to create a bracelet.
Origami is the clever use of a flat sheet of paper which is folded with such accuracy and detail that there is no need for glue to hold the different folds together. You may use it to create a box for your desk to hold small objects like board pins.
Decoupage will allow you to make paper cut-outs from newspapers, magazines, or print outs to seem like they are part of the design of boxes or even vases by placing the cut-out over the object and applying 2-3 layers of decoupage glue on it.
#2 Fabric craft
Fabric craft is the best way to recycle old scraps of cloth, faded clothes or boring upholstery and give them an entirely new look. Armed with fabric paint, which does not wash off unlike normal poster paint, you may create personalized T-shirts and handkerchiefs.
If embroidery seems like a daunting task and, liquid embroidery paint will allow you to achieve the same effect as actual thread embroidery with less time and effort.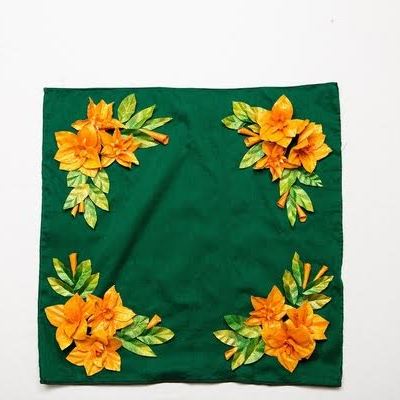 Click here for DIY Fabric Painting projects.
#3 Clay Modelling
Today, clay modelling as a craft is different from the soft, colorful clay you played with when you were in school. It may be molded into a cute animal shape and used as a paperweight once it has hardened.
Click here to explore the steps to create clay modelling shapes and projects.
#4 Glass Painting
Do you wish you could own the glass lamps you see in restaurants or the stained glass displays in churches? Glass painting will help you create displays out of old crockery or even OHP sheets. Transform old plates and glasses using traceable designs and a variety of colors.
#5 Best-Out-Of-Waste Craft
Recycling plastic and paper may remind you of science assignments from school, but it is still an eco-friendly way to make personalized accessories. For instance, you may use an old tire as a flowerpot by cutting it into sections, painting the outside, filling the inside with soil, and growing seeds in it.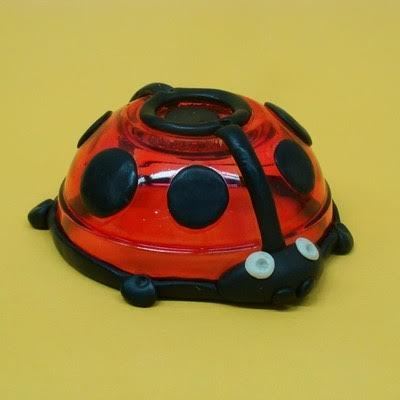 For amazing art and craft projects that you can try at your home, Visit Hobby Ideas at www.hobbyideas.in
Craft is not just child's play. It could act as a meditative, relaxing break for adults in between a busy work day or an activity for the weekend.