This is a sponsored post by Hobby Ideas
Hello crafters,
The festive season is here!  I am already neck deep into finishing projects for my friends, family and clients for gifting purpose. It is good news for us crafters that people have started appreciating handmade work and many have started curating beautiful work of art too.
This year I had some people asking me to work on the garments which they can wear during the festive season. I had so much fun designing the garments and then painting them. I painted a Madhubani saree, made a gotta patti stole, a Kutchi embroidery kurti and my favourite a  Pichhwai motif done on a top.
Pichhwai is a traditional art form from Rajasthan. They are fine paintings which portray Lord Krishna. These paintings are resplendent with intricate motifs. I have taken inspiration from one of these motifs to paint this black top. As this young lady didn't want a deity on her attire I limited the motif to just the Tree of Life.
What You Need?
The things that we require for fabric painting are –
Colours, there are some colours available in the market which are specifically made for fabrics. I have USED
Pearl Metallic Gold 352
Pearl White 501
Pearl Blue 505
Orange 517
Green 504
A print out of the motif
Fine art brushes
Carbon paper
Pencil
Have a look at the fabric paining designs here and choose one which suits our requirement the best.
How You Can Do it?
The first requisite of this hi fabric painting is to take a pre-washed and ironed fabric. If the fabric has starch, the colours would not adhere to the fabric properly.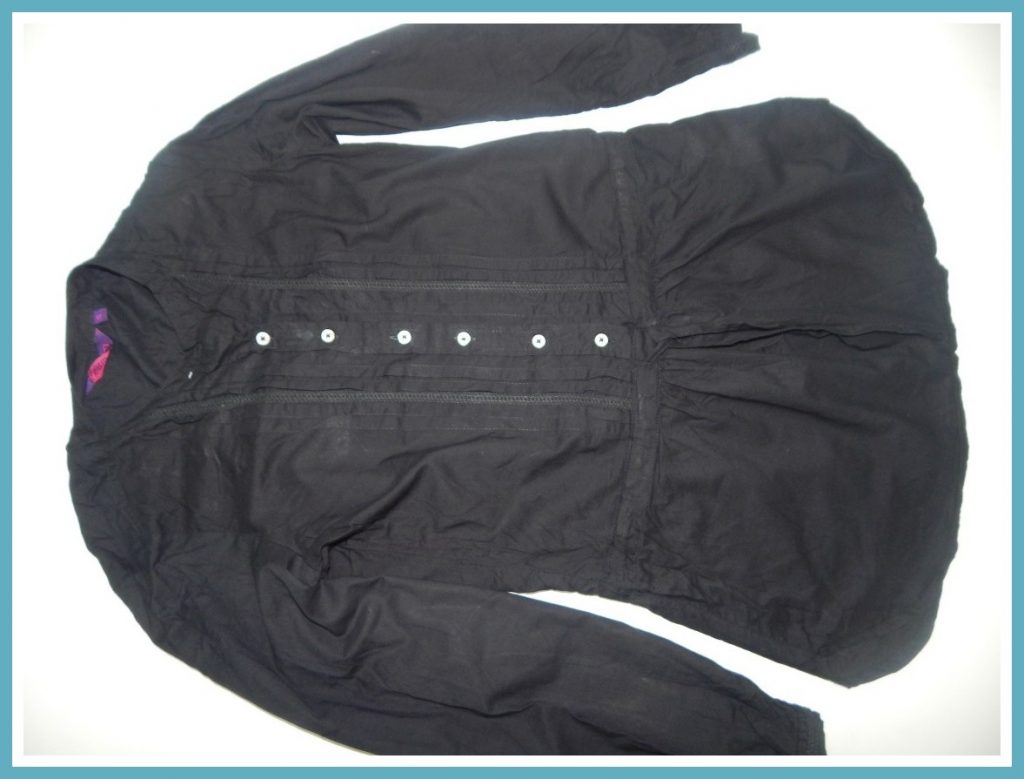 Tape the garment on the working table. Put a board inside the shirt so that the colour does not seep through to the other side.
Trace the design using the print out and white carbon paper on the shirt.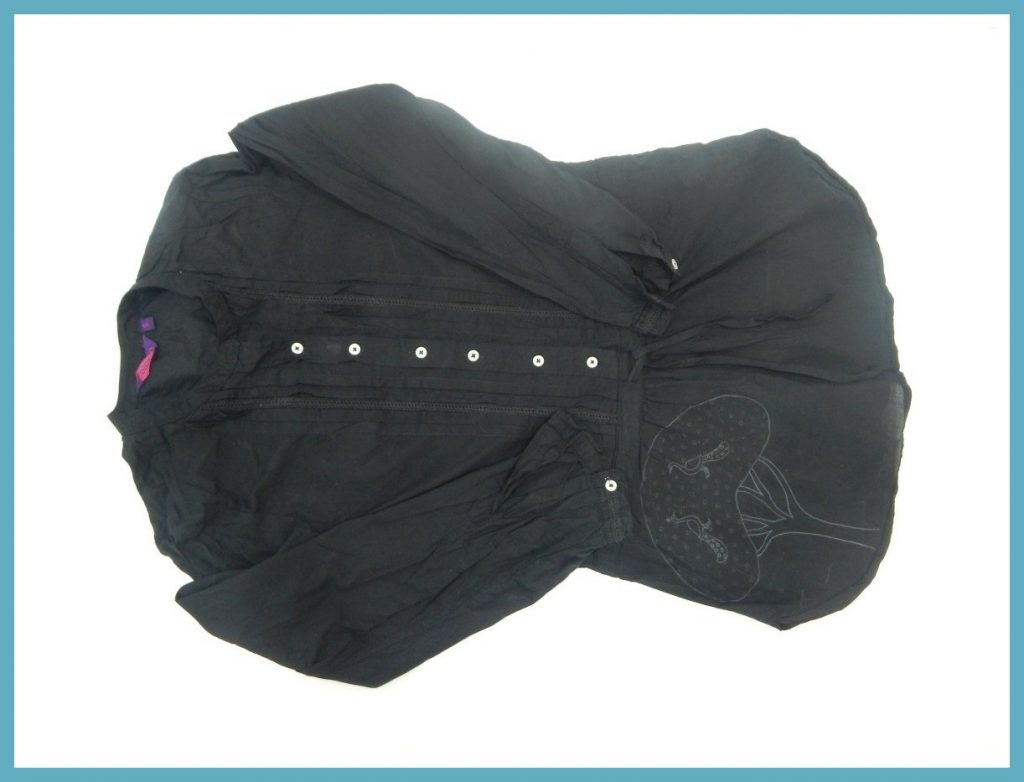 Paint the peacocks with pearl blue, green and orange and then paint the tree with pearl metallic gold.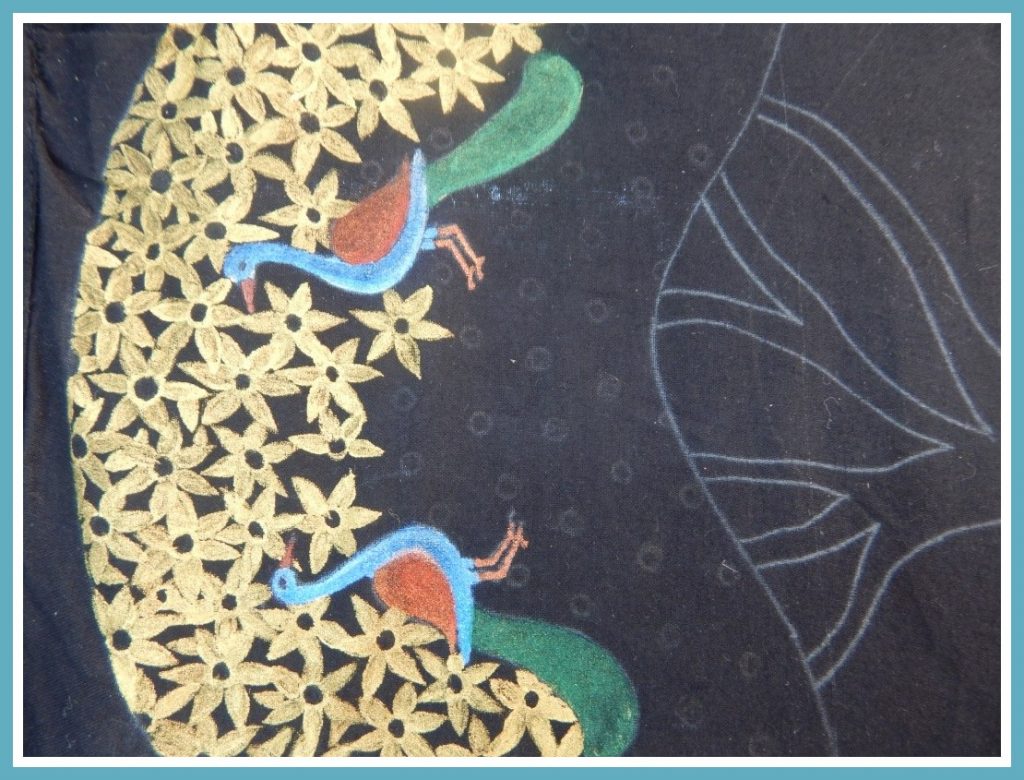 Leave it to dry.
Now paint small flowers all over the top and leave it to dry.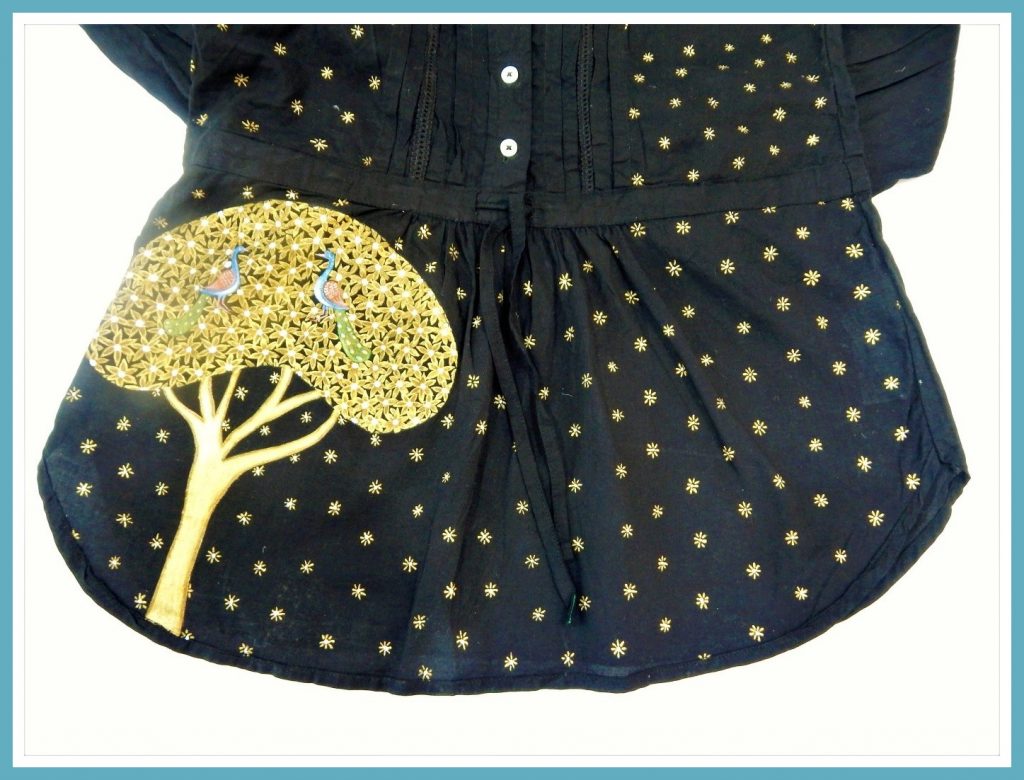 Viola! Here it is.
Pair it with either straight black pants or shimmery gold skirt and you are set for the pre–diwali bash.
There are more art and craft ideas which stem from fabric painting.
You can paint your shoes, bags, cushions, bedsheets, shirts, t- shirts and a lot many things. Many crafters are making accessories using dyed fabrics which are also in vogue.
Ciao!