I am one of those parents, who are under constant confusion and bewilderment about –
– The Battle of the Boards
– Which is better – CBSE, ICSE, IB, IGCSE or State
– How to pick one for my child
 Finally, I got a lot of my doubts cleared when I recently visited Edify International School Pune and had a detailed word on 'all the above'!
So, before we dig deeper, lets understand how many educational boards are there in India and how they differ from each other?
There are FIVE types of education boards:
CBSE – Central Board of Secondary Education
CICSE or ICSE – Council for Indian Certificate of Secondary Education
IB – International Baccalaureate
IGCSE – International General Certificate of Secondary Education
SB – State Board
---
CBSE
–
It falls under the Union Government of India for public and private schools.
Being the most popular board in India, more than 20,000 schools follow it.
CBSE schools follow NCERT curriculum.
Its main aim is to prepare students for entrance examinations of professional courses like engineering and medical.
Approach is more theoretical.
Focuses more on science and math; and less on languages.
Complexity level – Relatively Easy
ICSE –
It focuses on overall development of the students with emphasis on practical knowledge.
Equal focus on science, arts and languages, especially English.
Beneficial for students who wish to go abroad for higher studies as it is recognized by most foreign universities.
Complexity level – Tough
IB –
It focuses on holistic learning, intercultural awareness and enhancement of communication skills.
Provides an opportunity to engage in an in-depth study of a topic of interest within a chosen subject.
Different teaching methodology with lesser textbooks; more research work. Students are free to explore the world.
Main focus is on 'how to learn' rather than 'what to learn'.
Students under IB have slight advantage in exams like CAT, SAT and GRE because of their better analytical skills.
The assessments test student's knowledge and not their memory and speed.
Ideal for students who are planning to pursue courses in foreign countries after grade 12 and also for those who would like to continue studying in their homeland.
Complexity level – Tough
IGCSE –
It has worldwide status and credibility.
Good for multi-language and multi-cultural grooming.
There are over 70 subjects including 30 languages available at Cambridge IGCSE and schools offer them in any combination.
Suitable for children whose parents may relocate internationally so that they will be able to manage change effectively.
Complexity level – Tough
State Board –
Boards undertaken by individual State Governments in India.
Each state follows its own syllabus and grading strategy.
Study of the regional language and culture is emphasized, encouraged and practiced.
Each state board has some variance from NCERT syllabus and focuses more on local education.
Help students in preparing for state level entrance exams.
Complexity level – Easy
---
I found this relevant and comprehensive infographic at Mindler.com. Have a look to understand the differences better.
---
Now, coming back to 'where and how' this research started, recently, when I met Mr. Imran Bandeali, Chief Admissions Officer, Edify International School Pune, he gave me a thorough insight on various boards and how IB curriculum prepares your child to become a confident person with global skills and competencies.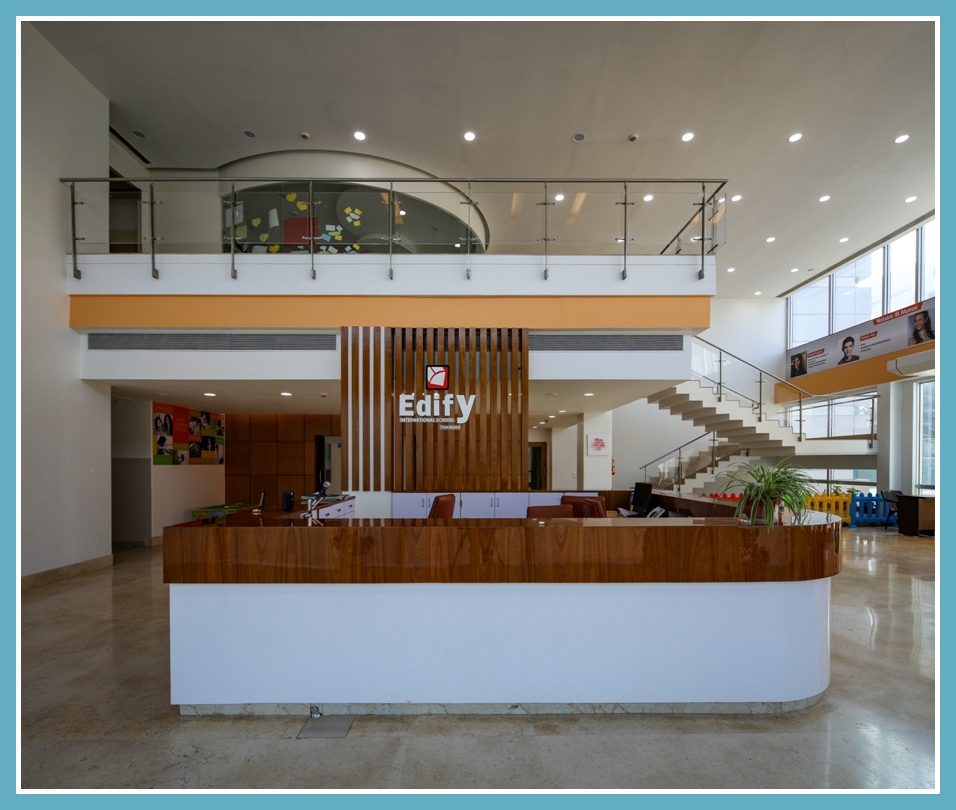 He also explained in detail what sets apart Edify International School and makes it the most promising IB school not only in the vicinity but across Pune.
High Points of Edify International School 
Foreign Languages from Pre-primary
It is one of the very few schools in India offering French and German as a second language from Nursery onward.
Daily and Bi-weekly Reporting Format
The school has a one-of-its-kind daily reporting format wherein the facilitators and teachers update the parents everyday about their child's meals, activities at school and even nap time to keep the parents involved and informed.
Free Day Care
An exclusive day care is offered to parents at no cost for the children who would like to stay back after the school is over; especially of working parents.  Sports and other creative activities are part of day care schedule on day-to-day basis. While most day care centers cost a bomb, Edify International School provides this facility at no additional cost.
Scholarships
Edify offers scholarships to meritorious students. And this makes the IB education affordable to service class parents as well. As of now, there is no IB School in Pune which offers scholarship options to students.
Sports 
Edify gives equal importance and weightage to sports and academics. Swimming, skating, tennis, basketball and football are part of school's curriculum and not merely an activity.
Visual and Performing Arts
Music, multiple dance forms, theater/drama and other visual arts are made mandatory for holistic development.
---
I hope this article will help you understand various educational boards better and choose the right one for your child.
To know more about Edify International School or visit the campus, here is the contact info
Address: 38, Phase 1, Rajiv Gandhi Infotech Park, Hinjawadi, Pune -411057
Phone: +91 77418 50000
Mobile:+91 77419 50000
Email:admissions@bkfbliss.org