Born in Delhi and (well) brought up in Lucknow, I know my food well. Pretty Well.
Seven years in Pune has eventually made us settle for kanda-masala laden chicken/mutton gravies & accept the fact that paneer is anyways going to be chewy.
Before we lost all hope for GUD & authentic mughali food that we were used to and succumbed further to peanut-based gravies, Food Story came as a redeemer.
Reviewing Food Story turned out to be one of the finest gourmet experiences in Pune so far.
Food Story is a fine dining restaurant which offers authentic Indian-Mughlai-Hyderabdi food in Pune.
Menu Card, Decor & the Name!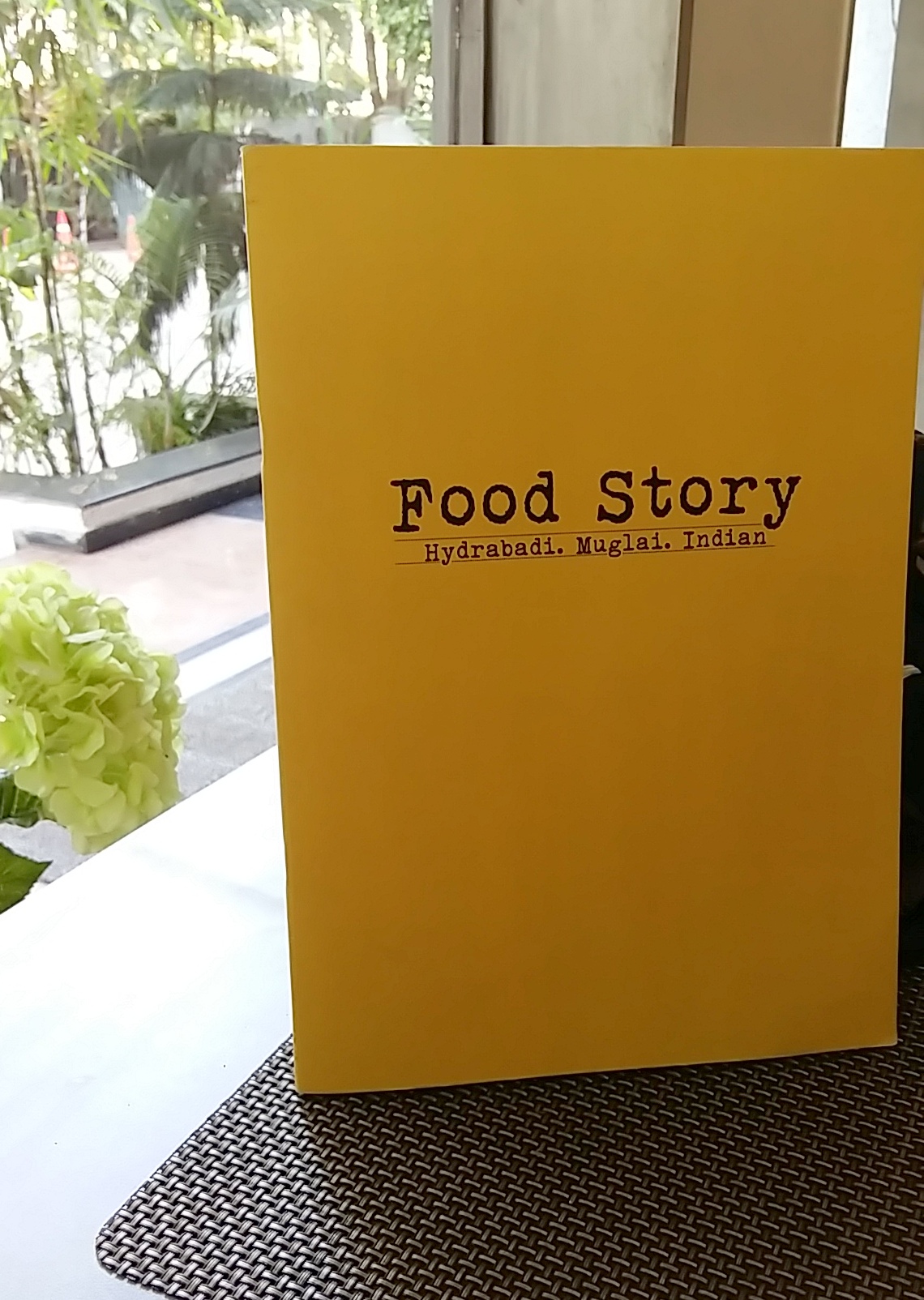 Going off beat DOES WORK!
The menu card of Food Story is anything but conventional. Neither did it made any deliberate effort to depict the cuisine it offers nor displayed the obvious (images of kababs & gravies & the likes)!
It stands out simply chic'.
Plain. Yellow.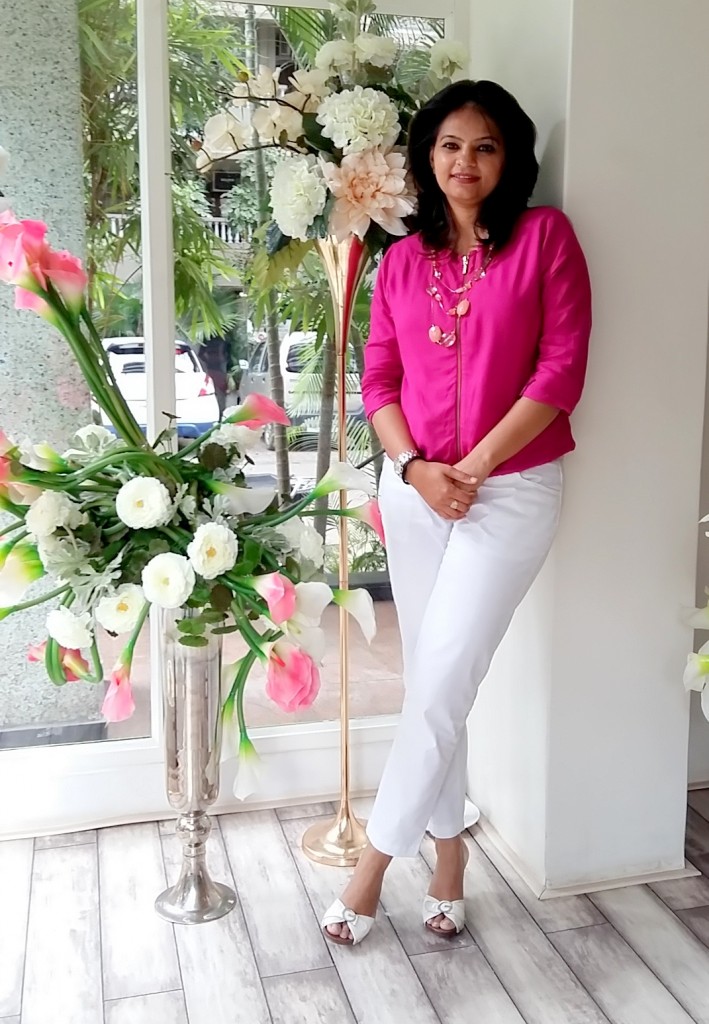 Decor echoes the same thought      behind the concept – not relating    the cuisine with minarets, lamps &  ornate artifacts. Beautifully done  flower arrangements and  contemporary furniture with a hint  of texturing is pleasing and gives a  fresh feel to the ambiance.
Even though I comprehend owner's  concept behind the treatment of the  whole thing, I felt little let down with  name.
Ofcourse not another  'Hyderabad House' or 'Dastarkhan'  but they could have put in a little  more effort to find a name which  does absolute justice to the  exquisite food this place offers.
 (Did they take Shakespeare's 'What'sin a Name' too literally? Like really?)
Team
One of the promoters Mr. Subhash, a thorough gentleman 'Loves All Things Food' and seems truly passionate about it. He mentioned his plans to visit Lucknow & Banaras just to have a 'look-see' of the local food so that he can incorporate the genuineness in the dishes of his restaurant.
I was impressed.
Chef Arif Ahmad is the man behind the whole (food) story. He brings along 25 years of culinary experience with several upscale and esteemed hospitality brands. Recently he served as the Master Chef for Sultanat of Oman. Do I need to say more about his expertise in the field?
Now, let's talk about the FOOD!
So, before we begun, I made it very clear that I do not want to fill my little stomach with drinks & soups. I wanted to save all my appetite for the signature dishes of the restaurant. So Chef Arif straight away sent for an array of kababs & other delicacies.
Shikampur Kabab
Pan fried kabab patties of pounded lamb stuffed with a mix of hung curd, onion and coriander. More like our regular shami kababs but this one comes with stuffing.
(Shikam in urdu means stomach, hence the name).
Meat was tender and mildly spiced. The filling added a twist to it.
Gud!!
Murg Malai Kabab
Then we were served malai chicken tikka which was not bland but flavourful. Usually this dish turns out insipid at most of the places and you have to perk it up with chutneys & lemon. This was not the case here.
I enjoyed it completely.
Veg Starters
Chef suggested we try some vegetarian starters as well. Though we had no intent to bite on anything vegetarian today, we still gave it a shot.
Sabz Navratan Kabab & Paneer Dudhiya Kalmiyan were good. But sorry…. today was not the day to 'Go Green'.
Gosht Ki Galawat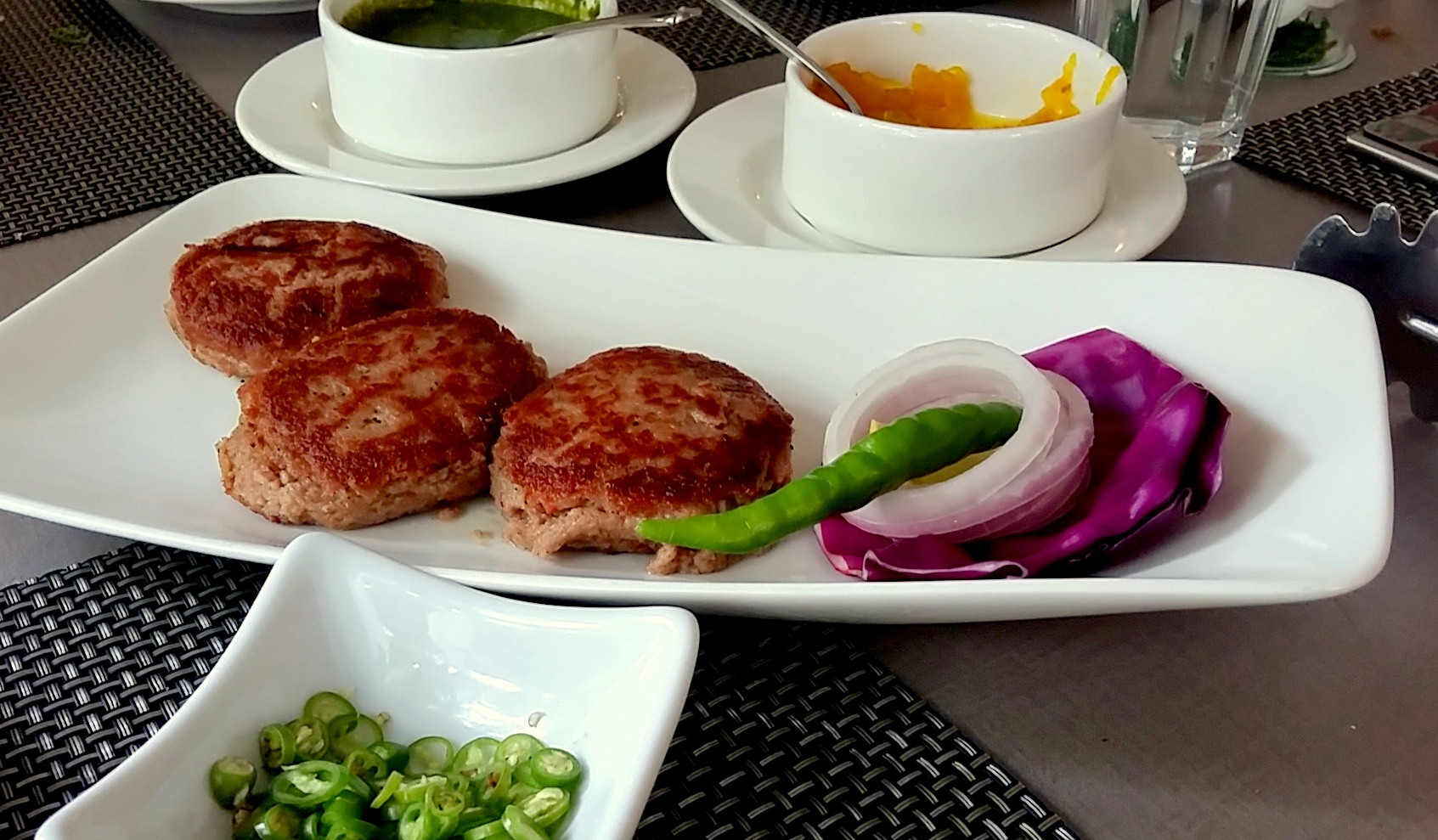 These were galawati mutton kababs (like Lucknow's famous Tunde Kabab). Melt in the mouth, superb!
Quite close to what we have grown up eating in Lucknow.
I AM GOING BACK TO FOOD STORY TO HAVE THESE. Again & again.
Haleem
Ok. So here comes the star dish – authentic hyderabdi haleem.
Haleem is a popular dish made of meat, lentils and pounded wheat all cooked to a thick paste like consistency.
I have heard glorious stories about hyderabadi haleem exclusively made during ramzaan but unfortunately never got a chance to savour it.
Food Story & Chef Arif made me taste it, sitting in Pune, months after Ramzaan.
And let me tell you, it was AWESOME!
Haleem is not a regular dish and is not known to many but those who relish it must come to Food Story to enjoy the authentic taste of this delicacy.
Crisp fried onion, chopped green chilli & coriander and a hint of lemon takes this dish to another level.
Murgh Seekh Gilafi
Chicken seekh kabab – mildly spiced & nice. But personally I like mutton seekh more than the chicken ones, so…..
Meanwhile as we were getting spoilt with the kabab platter, they suggested we try out a special mocktail.
It turned out to be Chilli Coriander & Spicy Cucumber drinks.
Indeed different– spicy, sweet & fizzy. Must try.
They could have done better with the presentation though.
Nalli Nihari
This is another delicacy for which meat lovers drool for. Not an easy preparation and readily available, this melt-in-the-mouth mutton gravy is cooked with a special flavourful masalas, usually overnight (in old times).
Lucknow, even purani dilli is renowned for serving this breakfast dish to its full legitimacy. In Lucknow they serve it with fluffy & light multilayered kulchas while Delhi people like it with a dash of bheaj fry.
Food Story – full marks for this one.  You passed with flying colors.
There is always a tug going on between Lucknowi biryani & Hyderabadi biryani.
Both are made on dum but follow a different set of procedure & of'course the masalas.
This Hyderabadi biryani was good, quite nice, cooked to perfection but my heart, mind and palate still goes to my all time favourite – Lucknowi biryani.
Dessert Time!
Even though we were full up to our epiglottis, it would have been be an offence to skip meetha.
Chef recommended double ka meetha for us and a luscious ice cream Sunday for Aleena.
It was a sinful delight!
Although we did not dare to try rest of their signature desserts like khoobani ka meetha and Gil – e- firdaus (rice phirni) but am sure they will be equally good and taste worthy.
GUD Verdict –
Ambience – Unconventional, Pleasing            3.5/5
Service – I could see the Chef interacting with all the guests        4/5
Food – Hands down a winner                     4.5/5
Pricing – On the higher side but then IT IS fine dinning                         3/5
They also offer a 4 course set food menu meal @ 350 (Inclusive of Taxes )
You can visit the place here –
Ground Floor, City Point Building, 17 Boat Club Road, Dhole Patil Road, Pune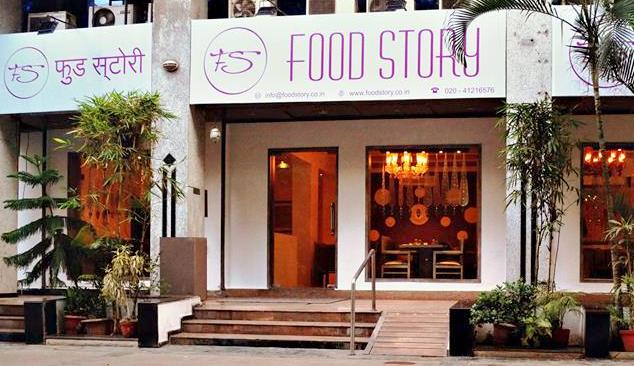 Call for reservations on –
020 41216576
+91 9021831119
Visit Food Story's website here
Like them on Facebook for offers, discounts & events here
For more of my reviews, read here