Guest post by Hobby Ideas
DIY Glass Painting Lantern
Hey there!
Valentine' month is here and love is all over in the air……
Everyone want's to give a personalised gift to their loved one; something which truly holds the essence affection, handcrafted with love ONLY for that special one!
Lunch/Dinner dates during this time are much anticipated. Last year we went to a restaurant en famille for dinner and they had used lanterns as tea light holders. the dear ol' lalten! Whoa! Felt nice to see one in a long time.
They had used those grungy looking lanterns which were going with the forest theme of the restaurant. Taking inspiration from there I am planning to create something romantic for my Valentine. You can do it to deck your place just-like-that as well.
What I gathered/bought:

lanterns from the local market
3D out liners
embellishments
fabric glue
lots of creativity!
How I did it:
Remove the glass bowl from the lantern
Colour the base with acrylic colours (I painted it red for the colour of love)
Then start working on the bowl. Clean it thoroughly and dry it.
Draw your design on it. I decided to go natural with loads of leaves and flowers. If you want to follow the same design, start by marking the branches with 3D outliner gold.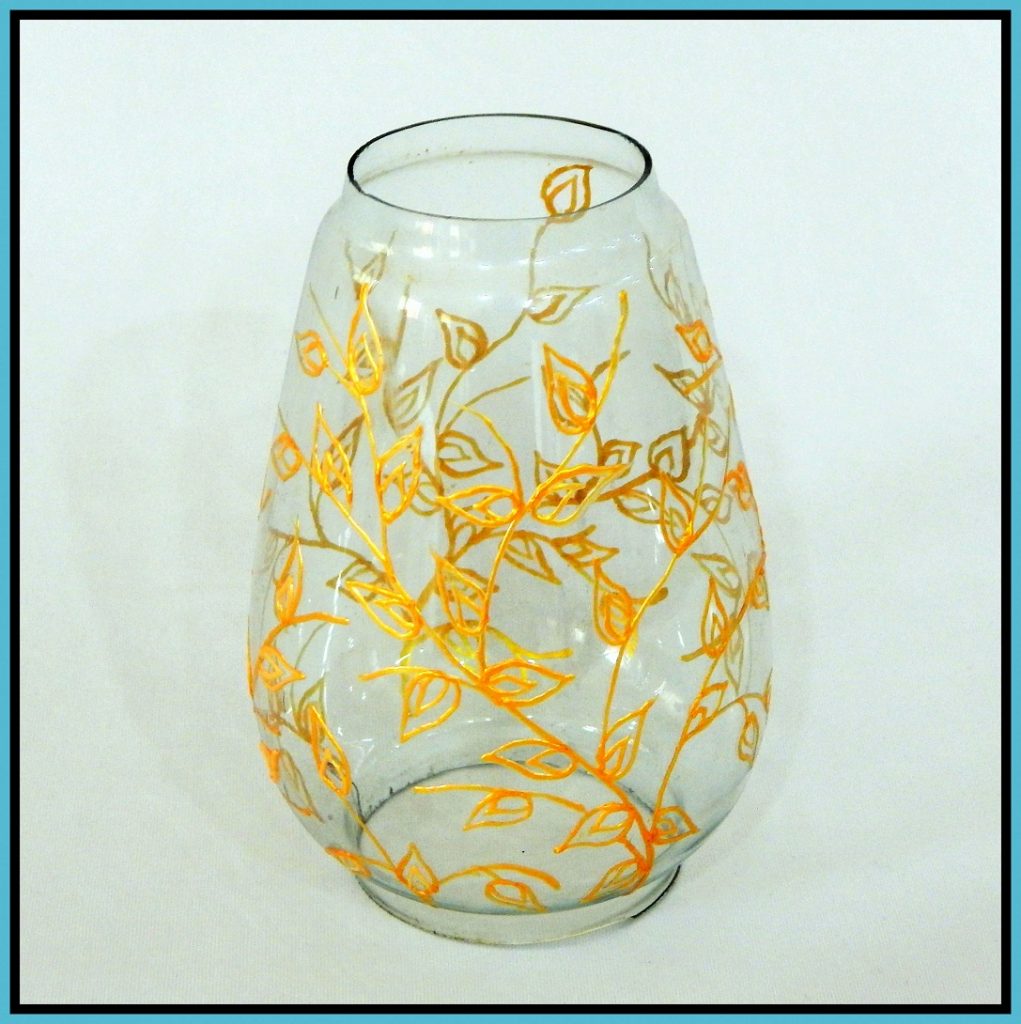 Then make concentric leaves on the branches with the same out liner.
Make them all over and let it dry for 45 minutes to an hour.
Now start filling in glass colours of your choice. Ensure that the colours do not come out of the leaves.
As the surface is vertical it is advisable to tilt the bowl slightly and then fill the colours.
Let the colour dry on one side before manoeuvring the other.
Stick small stones or embellishments for flowers with fabric glue.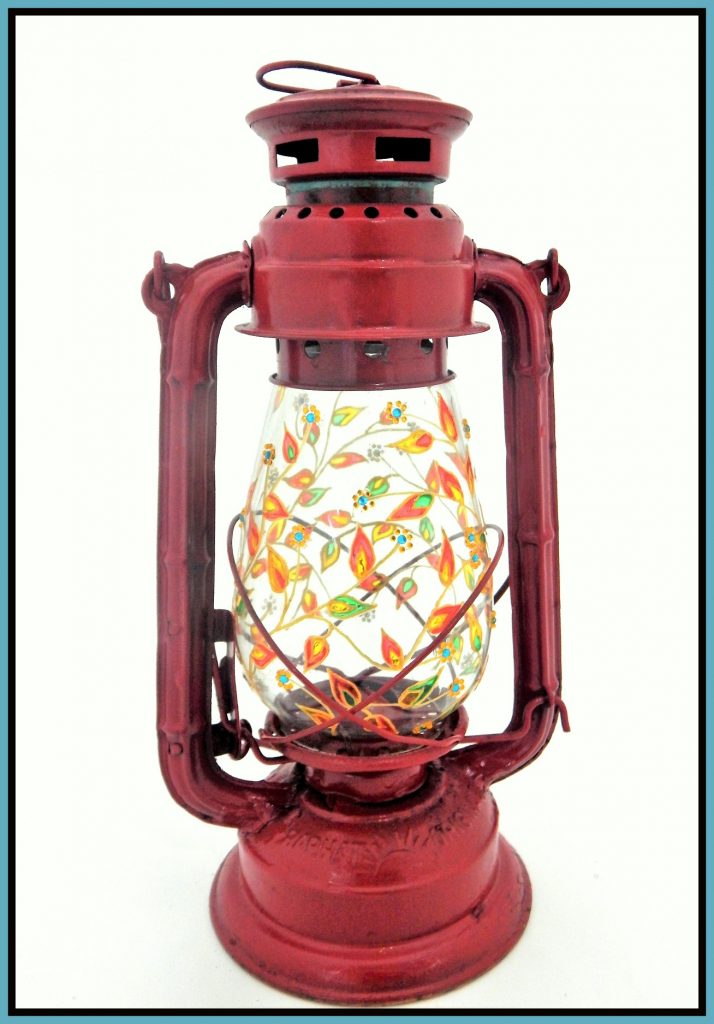 And there it is, my glass painting project ready to be gifted!
There are many more glass painting designs, some as simple as a mosaic which will work with a lantern and look dramatic and pretty at the same time. So get going, spring up a surprise for your loved one!
Happy Valentine's Day!
XOXO
Natasha
DIY Enthusiast