Our fashionista Mruga Gandhi is spilling her 'Shoe Secrets'……
"I believe in fairy tales and hence I too believe that a good pair of shoe can change your life as it does for Cinderella".
A good friend and a good pair of shoe is worth dying for!
Here are my picks for all occasions and dresses.
Look –Casual/Semi Formal

This black and beige shoe pump will go with almost any dress dress (not the ethnic ones!) be it a skirt, pants, skinny jeans or long dress.
Look – Casual
This one is my fav! These go well with any dress like floral dress/maxi dress/shorts or even on tight fitted denim. It just add that spice and zest to the overall look.
Worn with a white top and black pants/skirt, it is a sure shot hit and an absolute classic!
Look -Casual
These ankle boots goes with white/black casual dress/fitted leggings. There monochrome look can add jazz to a solid colored dress in red, ruby, or coral.

Look – Casual
These casual straps goes well with maxi dress/denim dungarees/knee length dresses. Wedge heels give comfort like none other.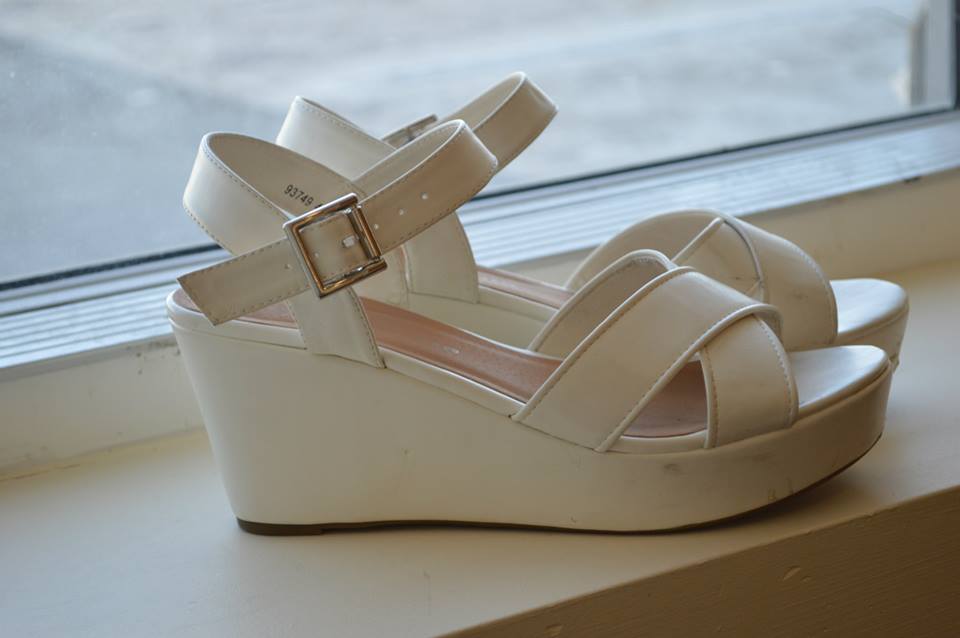 Look -Formal/Semi Casual
These will go well with formal pants/ankle length pants/capris/short denim dungarees etc. Though I would prefer them for proper formal chic look.

Look – Cool Casual/Semi Formal

This dark brown semi-boot will be apt for short/knee length skirts. Because of its wide heels and straps, it gives sturdy look.
Shoes for all occasions and dresses.