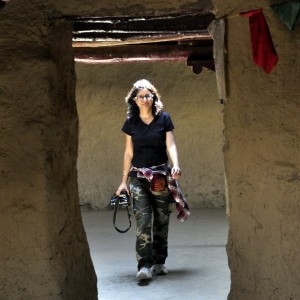 Meet Our Guest Travel Blogger – Shailza Sood Dasgupta
An avid traveler and a passionate writer, she completed her studies from Himachal and came to New Delhi chasing her dreams. After working with companies like Google and McKinsey for quite some time she decided to follow her heart and started a travel venture Chaloletsgo! http://www.chaloletsgo.com/
Having traveled extensively through the lengths and breadths of India, she is an active travel blogger and is also closely associated with many newspapers and travel magazines and write for them regularly. Her work has been published in National Geographic Traveller, India Today, Times of Oman, Discover India, Terrascape and many more.
You can read her travel stories at http://www.flight-of-a-little-bird.com/.
Reach her on +91-9999731115/ shailzasooddasgupta@gmail.com
Here is her latest enchanting travel story-
In the Shadow of Dhauladhar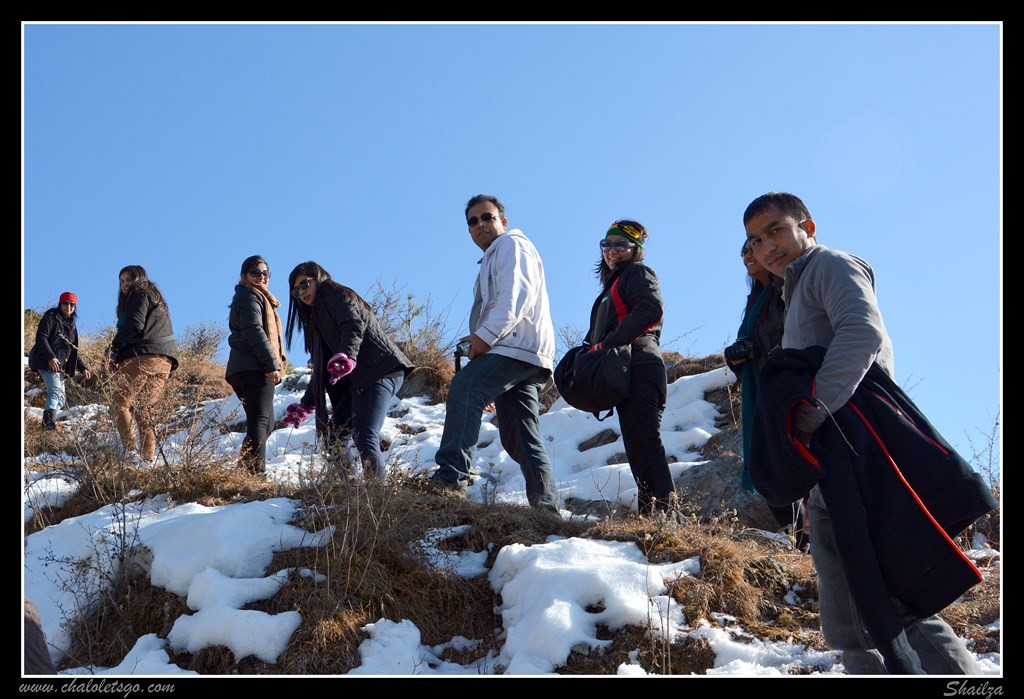 Gossip session in the morning with bed tea in hand was followed by digging into steaming hot aalu puri as sweet rays of winter sun warmed our bodies and the panoramic view of snow caped dhauladhar ranges soothed our eyes. Melodious music playing in the car while on our way to Chimbalhar rejuvenated our thirsty souls while our wonderlust souls anticipated the fun and excitement the trip will bring.
Kangra, the name sounds vaguely familiar. Of all the hill stations in the North, this one rarely vies for attention with gimmicky spells. But perhaps that's where its charm lies. Snuggling up to the snow capped Dhauladhar range, this valley in Himachal is a weekend getaway from Delhi with its scenic viewpoints, hidden monasteries and warm people. It has something to offer to everyone, amazing landscapes and lush green forests for photographers and nature lovers, serene monasteries hidden in the pines for those looking for some quietude and activities like paragliding and trekking for the adventurous lot.
Embracing the Cool Winds – Paragliding at Billing
It was a clear day, perfect for paragliding, informed Sonu, our paragliding expert. That was the news we all were waiting to hear. Since sky has been cloudy since few days, we all had crossed our fingers for a clear day atleast one day so we could do paragliding. We were now heading to Billing, one of the world's best Paragliding sites. Zigzag ways, deep valley on one side and snow covered high hills on the other and chilled air kissing our faces; we thoroughly enjoyed the ride from Baijnath to Billing.
The paragliding team headed by Sonu met us at Bir (the landing site). Car would go no further from here due to heavy snow fall the previous day. This has been a record snow fall this year. The slippery track was too dangerous to drive on. So we will have to trek through almost 2 ft deep snow for around 4 kms, we were informed. Rather than being disappointed, I noticed the group to be happy to get such an opportunity to trek through the snow. To our surprise Yashodha, the eldest of our group lead us inspite of the broken heels of her shoes. We took a halt after around 3 kms of trek. Sitting at the height of 2290m above sea level, looking at the horizon and sipping hot tea in chilling weather was something we will cherish throughout our lives. And just after a few minutes, we reached the point from where we were to take off for paragliding.
While the rest were getting ready with their gears Vinod was busy capturing them. Exalted hearts, nervous minds and shivering bodies – he tried to capture all the emotions of the moment.
Right direction and velocity of wind was required to jump off the cliff. Our pilots were experts in judging the right moment and encouraging us to jump. All the nervousness disappeared as soon as we were in the air. Then it was all excitement of flying up above the deep valleys and high mountains. The feeling while you are up there is beyond words.
Landing was trickier than the take off. Along with the right direction and velocity of air, folding legs in a specific way was also required. Follow the instruction exactly as given by your instructor or else break your legs, we were told. We opted to follow the instructions.
We were all dead tired after this soul stirring experience. After resting for a while and drying our wet shoes and socks due to snow trekking on the landing ground at Bir, we proceeded further. Not just exciting but it was also a good learning experience – trust and confidence in your instructor, perfect coordination, taking timely decisions and much more.
Celebrating Life with Lively Monks at Shera Bling Monastery, Bhattu
Tucked away from the town, just a few kilometers west of Bir in Upper Bhattu, is this sprawling Tibetan Buddhist monastery and retreat complex. Situated in the midst of lush green pine forested foothills of the Kangra Valley, Palpung Shera Bling monastery is the place to relax and celebrate life, leaving behind all the worries and hassles.
Rather than driving our way to monastery we preferred a quiet walk through the pine forest to breathe in fresh mountain air. Colorful Buddhist prayer flags on the sides of the road guided us to the monastery. Just before reaching the monastery there were a few lama kids playing football. They took no time to get familiar with us and we gladly joined them in their game.
We could see many buildings located on the ridges of the hills and as we proceeded further in forest glades. These buildings were designed by the 12th Kenting Tai Situpa, and were built in traditional Tibetan styles we were told later by a monk. As per the monk we spoke with, the present 12th Kenting Tai Situpa's disciples from Derge and Nangchen region who settled in Bir, Himachal Pardesh, donated him pine forested land located in the foothills of the Himalayas in 1975. Here he started to establish Palpung Sherabling, which later became his seat in India.
The main monastery consists of 5 floors comprising the apartment for His Holiness the Dalai Lama, apartment for His Holiness Gyalwa Karmapa, shrine halls, performance rooms and monk quarters, kitchens, dining rooms, reception, visitor rooms, schoolroom, multimedia room, auditorium, museum, Lama-dance training hall, exhibition cum conference hall, a covered courtyard and the Lama-dance courtyard. A golden-yellow roof stands 12ft high crowning it all. A cafe and public amenities stands just outside the complex.
While we were taking a look at this magnificent building, the magical drum beats compelled our attention. We followed the beats and found that they were coming from the 3rd floor. The monks, young and old, were engrossed in the rehearsals. The monastery will host bi-annual Lama-dances in its premises we were told, of which the practice sessions were going on.
Celebration of life in the midst of serene nature, glowing jovial faces of kids, youth and old alike, we felt as if we have reached some different world altogether where people knew no sorrow.
After having Thukpa and tea, being served by most friendly people in the café outside the monastery we proceeded further.
Rediscovering History at Ancient Shiva Temple, Baijnath
On our way back to the hotel we visited the ancient Shiva temple in Baijnath. 13th century temple dedicated to Lord Shiva has been continuously under worship ever since its construction in 1204 A.D.
The temple is a beautiful work of the early medieval north Indian Temple architecture known as Nagara style of temples. The Svayambhu form of Sivalinga is enshrined in the sanctum of the temple that has five projections on each side and is surmounted with a tall round Shikhara. The entrance to sanctum is through a foyer that has a large square "Mandapa" in front with two massive balconies one each in north and south. There is a small porch in front of the mandapa hall that rests on four pillars in the front preceded by an idol of "Nandi", the bull, in a small pillared shrine. The whole temple is enclosed by a high wall with entrances in the south and north. The outer walls of the temple have several idols of gods and goddesses. The doorways are also studded with a large number of carved images of great beauty and iconographic importance. Some of them are very rare to be found elsewhere.
According to the legend, it is believed that during the Treta Yug, Ravana in order to have invincible powers worshipped Lord Shiva in the Kailash. In the same process, to please the almighty he offered his ten heads in the havan kund. Influenced by this extra ordinary deed of the Ravana, Lord Shiva not only restored his heads but also bestowed him with powers of invincibility and immortality.
On attaining this incomparable boon, Ravana also requested Lord Shiva to accompany him to Lanka. Shiva consented to the request of Ravana and converted himself into Shivling. Then Lord Shiva asked him to carry the Shivling and warned him that he should not place the Shivling down on the ground on his way. Ravana started moving south towards Lanka and reached Baijnath where he felt the need to answer the nature's call. On seeing a shepherd, Ravana handed over the Shivling to him and went away to get himself relieved. On finding the Shivling very heavy, the shepherd put the linga on the ground and thus the Shivling got established there.
Baijnath being my birth place, this temple holds special importance for me. We, as kids, used to come here every evening with our parents. While they used to offer prayers, we would spend time playing in the well maintained garden just outside the temple. I still have very fond memories of grand 5 day celebrations on maha shivratri in the temple. All the members, including kids of the family would get up early morning, take bath and rush to the temple and this routine would go on for the whole week. Decorated with marigold flowers all over, temple looked so different in those 5 days. Thronged by numerous devotees from all over the state, we had to wait for hours just to get a glimpse of the inside of the temple that's so easy to approach on any normal day. Today while visiting it with people from other cities and narrating to them the whole childhood experience I relived those childhood memories.
Few of us woke up to a fresh morning and decided to go on a morning walk and explore the surroundings. It was almost dark when we started our walk. Stars were smiling at us for it was such a cold morning; we were shivering to death but still not able to resist the temptation of walking in the small alleys of the nearby village. It was wonderful to witness the crack of dawn. Gradually the cool dark night turned into a sunny day. It was interesting to witness the day's life starting languidly in a small village; Ladies busy fetching water, preparing tea and offering prayers; men folk lazily sipping tea in the morning sun with newspaper in hand; school kids getting ready for their school. That's life in a slow motion.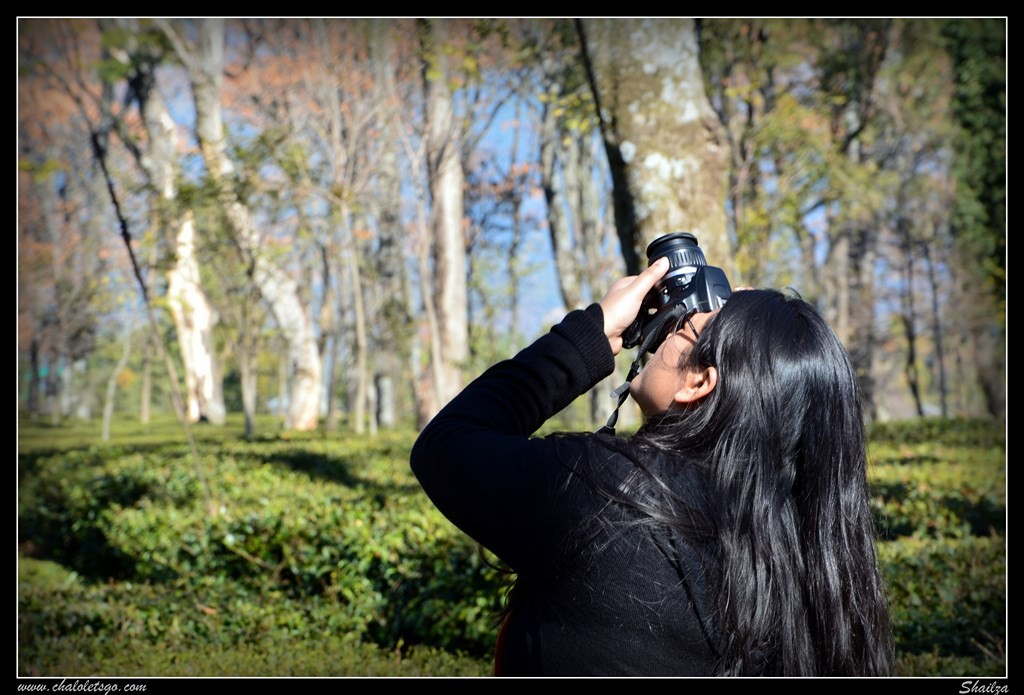 Building Relations for Life in a Perfect Setting of Mcleodganj, Upper Dharamsala
It was a bright day with deep blue sky, cold northerly breeze blowing and sweet winter sun smiling from above. "Let's go!" a voice came from behind the car. It was Anirudhh, excited to venture for Mcleodganj. First stop over was the old church St. John in the Wilderness on the way to Mcleodganj at Forsyth Gunj. It is an Anglican church dedicated to John the Baptist built in 1852. Set amidst deodar forest, and built in neo-Gothic architecture, the church is also known for its Belgian stained-glass windows.  The site has a memorial of the British Viceroy Lord Elgin, and an old graveyard.
While everyone strolled around that area, we went to Mcleodganj to find a mid budget hotel with a terrace so that we could have bonfire we have been waiting for throughout our trip. We were lucky enough to get exactly what we were looking for – a decent hotel overlooking the Kangra valley with large space in front of our rooms on seventh floor, where we could arrange night party. The only thing now we were left with for was some dry wood for the fire. Hotel guys had already intimated us that there is shortage of dry wood to burn due to harsh winter.
Naddi, a nearby village, was our next destination. Weather Gods were happy with us. There was no rain, the whole area was covered with white snow and blowing cool wind was a treat for our city-stained senses. We thoroughly enjoyed our hot Maggi and pakoras followed by hot tea in chilling weather.
A leisurely walk around the area, enjoying the serenity and playing with snow is what we did in 3hrs that we had in Naddi. On the way back to Mcleodganj, Vinod and Anirudhh were on the mission to gather wood that as per hotel guys is rare to find in these days. But "where there is a will there is a way". They disappeared and came back with loads of wood on their shoulders and a smile with a sense of accomplishment. Some sight it was!
Everyone strolled around the market, did their share of shopping and gathered back in the hotel at night and thus started the most awaited part of our trip – "The Bonfire Party". Chill in the air, pitch dark night, sitting on the terrace of 7th floor with the starts twinkling above and lights twinkling below in the valley we felt like we are floating somewhere in the middle of stars. The atmosphere seemed perfect to share our deep thoughts. Poetry, love and proposal stories, college and family gossip all was shared that night with old romantic melodies in the background. Laughing moments, emotional moments, and singing moments all were the part of that night. We were total strangers as we started this journey but by end of it were closely connected by a beautiful bond called friendship.
The next morning was the time to bid farewell. As we, I and Anirudhh were busy collecting some last minute photography tips from Vinod, we were joined in by Vijay and Yashodha soon after. And the discussion took a turn from photography to college time fun. Listening to our loud laughs, Vaishali and Ashwani couldn't stop themselves and joined in. Our chit chat was disturbed by Jitendra, our driver, who was told to be ready by 9 am. We were to start our back journey at 9am and it was already 11am. That was the moment when we realized that it's time to say goodbye to this serene land. With heavy hearts we left the beautiful valley but we were happy to have gathered so many memorable moments and have made friends for life.
The Guide
Kangra Valley is situated in Himachal Pradesh, India. The valley has an average elevation of 2000 ft. The highest peak on the Dhauladhar range which marks the boundary of the valley reaches 15,956 ft.
FACT SHEET
Getting There
By Rail

: The nearest broad gauge railway station is at Pathankot placed at a distance of about 90 km from Kangra. There is frequent bus service and taxis are also available from One can also take narrow guage rail from here.

Air

: The nearest airport to reach Kangra is Gaggal airport, placed at distance of 13 kms from Kangra city. Taxi cabs are available from there. The taxi fare varies depends on the season. Typically taxi charges are Rs.300.

By Road:

Kangra is approximately 450kms from Delhi. It is around 10hrs drive and roads are in condition in most parts.
 Getting Around
You'll need a car to travel around. Hiring a taxi from Pathankot, if you have come by rail or from Kangra, if you have come by air, will prove to be a good decision. The areas of interests in Kangra valley are Palampur, Baijnath, Bir, Billing, Bhattu and Dharamsala
Where to Stay
Palampur is one of the beautiful towns of Kangra valley and has a wide range of both budget and Luxury hotels to choose from.
Budget
Green Acres in Chimbalhar, 3kms from Palampur- It has great location with simple rooms.
(For reservations call – 01894-233562, 01894-233614;  Cost INR 1,500 onwards)
Comfort
Sai Gardens Holiday Resort in Lohna 1.5 kms from Palampur. It offers spacious rooms with all modern day amenities. The rooms provide spectacular views of the thick forests amidst the mighty Dhauladhars and the sprawling green lawns of the resort. (01894 235240/41,  Cost INR 3,500 onwards)
Luxury
The Taragarh Palace offers luxurious rooms and suits. (+91-1894-242034; Cost INR 5,000 onwards)
Pictures & article by Shailza Sood Dasgupta