Parties are always fun.
And outdoors parties are even better!
Here I am sharing some interesting and functional party planning ideas which will keep your guests and pests from buzzing in your ear.
Keep Guests Comfortable
It's not always about a possible rainstorm. Heat, humidity and cold can also be a concern and kept under consideration while throwing a party in an outdoor setup. Make sure there is plenty of shade for your guests if your outdoor party is held during day time in summers. Arranging for fans, misting bottles and plenty of water (or cold beverages to drink) is a good idea.
Backup Location
Have a back-up plan in case of rains or stormy weather. During rainy season, keep available pavilions at the park or consider hosting the party in your backyard so that guests can rush in to your home in case of rain.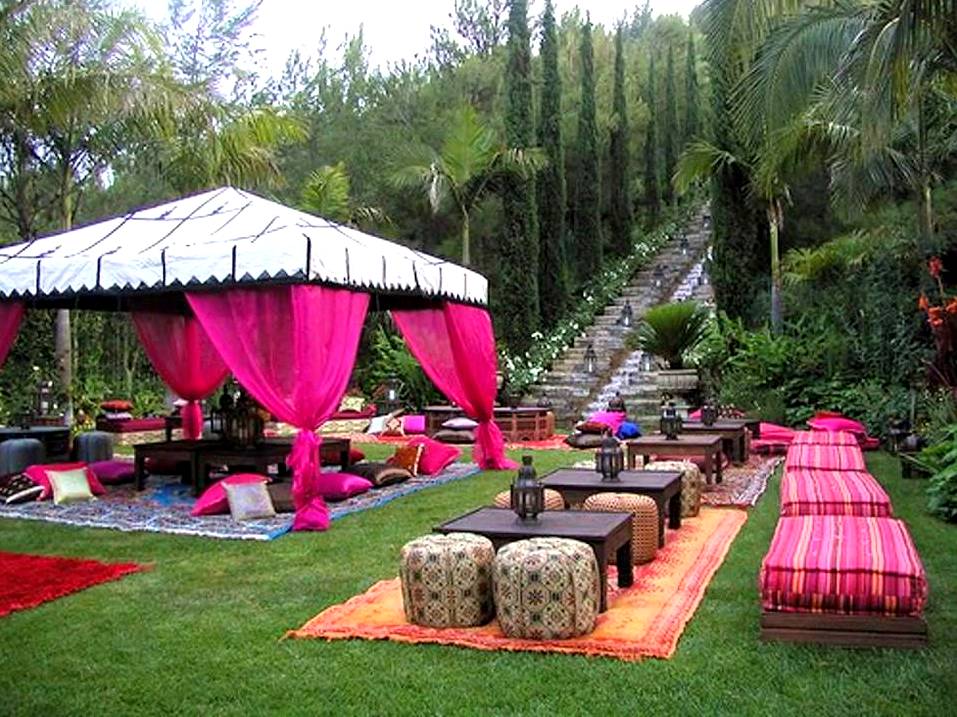 Safety Concerns
If there is a pool around, you have to be extra careful! You can install a removable mesh. Consider and guard all possible danger spots to prevent unfortunate accidents. Have a first-aid kit handy for any untoward incidents or minor cuts and scrapes.
Check for Access to Electricity
To plug in your stereo for music or to put up ambient lighting for an evening event, you would need outdoor electrical points. If that is not available, get extension cords or rent a generator. To avoid wire trips from extension cords, conceal them diligently.
Plan in Advance What to do with the Leftover Food
Plan ahead what you will do with leftovers at the end of the party. Make arrangements to bring them home or give out doggy-bags to your guests. For this you must keep enough takeout containers.
Keep Mosquitoes Away
Another important aspect of any outdoor party setup is keeping mosquitoes, bugs and other insects away from guests. You can do several things to tackle this situation.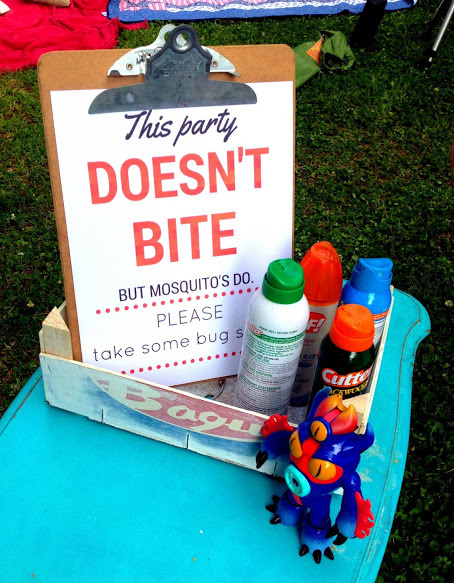 Keep enough mosquito repellents. Goodknight offers a range of products which are highly effective in keeping the buzzing mosquitoes away.
You can use the Goodknight Fabric Roll-On by applying just 4 dots on your clothes for 8 hours of protection. It is made using 100% natural ingredients and paediatrician certified and therefore can even be used on children.
Alternately, you could also keep some Goodknight Cool Gel handy for your guests. It is a non-sticky cream that is made using aloe vera and leaves behind a soothing fragrance.
Also, you must get rid of any standing water near the party area because that's where mosquitoes breed.
Plugging in some fans around the area is also a great idea. Mosquitoes are weak flyers, so even if a fan is set on low, it can create enough airflow to keep them away.
Mind Noise and Volume
Playing hard rock or heavy metal on full blast can be fun for you or your guests but may not be 'music to the ears' for other people in the surrounding area and neighbourhood. Be sensitive and considerate so as not to disturb others.
Post-Party Clean-up
Place trash bags or cans at key locations across the party venue. This way you don't have to wait until the guests leave to begin cleaning up. Ask them to discard their disposable cups, plates, tissues, etc. in the trash bags. Also, make arrangements to get the trash picked up if the venue doesn't have a dumpster that you can use.
Do you have more tips, tricks and hacks to make an outdoor party a huge success? Do share them with us!
Banner image credit – Home Design Inspiration
All other images – Pinterest