Date – 20th September, 2015
Event – Pampers New Product Preview
Venue – JW Marriott, Sahar, Mumbai
Objective – Sneak Peak of Pampers' New Product – Premium Care Pants, Exclusively for Bloggers
I reached Mumbai (form Pune) to attend this maha blogging event – WIN15 & Pampers New Product Preview.
Mumbai-Pune expressway ride in monsoon/post monsoon is absolute bliss, a getaway I don't miss any opportunity to indulge in.
Super excited, looking forward to meet like-minded bloggers and to experience 'all things BLOGGING'!
….and I it was indeed a mind boggling blogging bonanza (ouch! did you twist your tongue there?).
Let me walk you through the happenings of the event….
Setup – In one of the conference halls of the hotel, the stage was beautifully decked up with cute baby cut outs and subtle Pampers branding. Pampers Premium Pants (ya, that's the new product) and a box for some demo was placed on each table across the room.
Speakers, Guests & Bloggers – The emcee of the event was Mandira Bedi (Shanti, cricket & pioneer for noodle strap blouses on sarees, that's what she reminds me of). She did a wonderful job in engaging and whipping out pertinent information from other experts on the panel.
Then there was Child Sleep Consultant Ajita Gopal Seethepalli, who gave a deep insight on baby's sleep patterns and advice on how to literally make the babies 'sleep like a baby'.
She was of opinion that diapering the baby in soft and dry pants like Pampers Premium Care is the key to sound and undisturbed sleep for the baby.
                                          Babies, who sleep well, let their mother have a LIFE! –
                                                                                                                                 All Experienced Mothers
Tara Sharma, Actress, Mommy Blogger and a successful Travel Show Host was a delight to watch and listen. She shared her own motherhood experiences & moments, vowing to a definite need of premium, super soft pants for the little bundle of joys.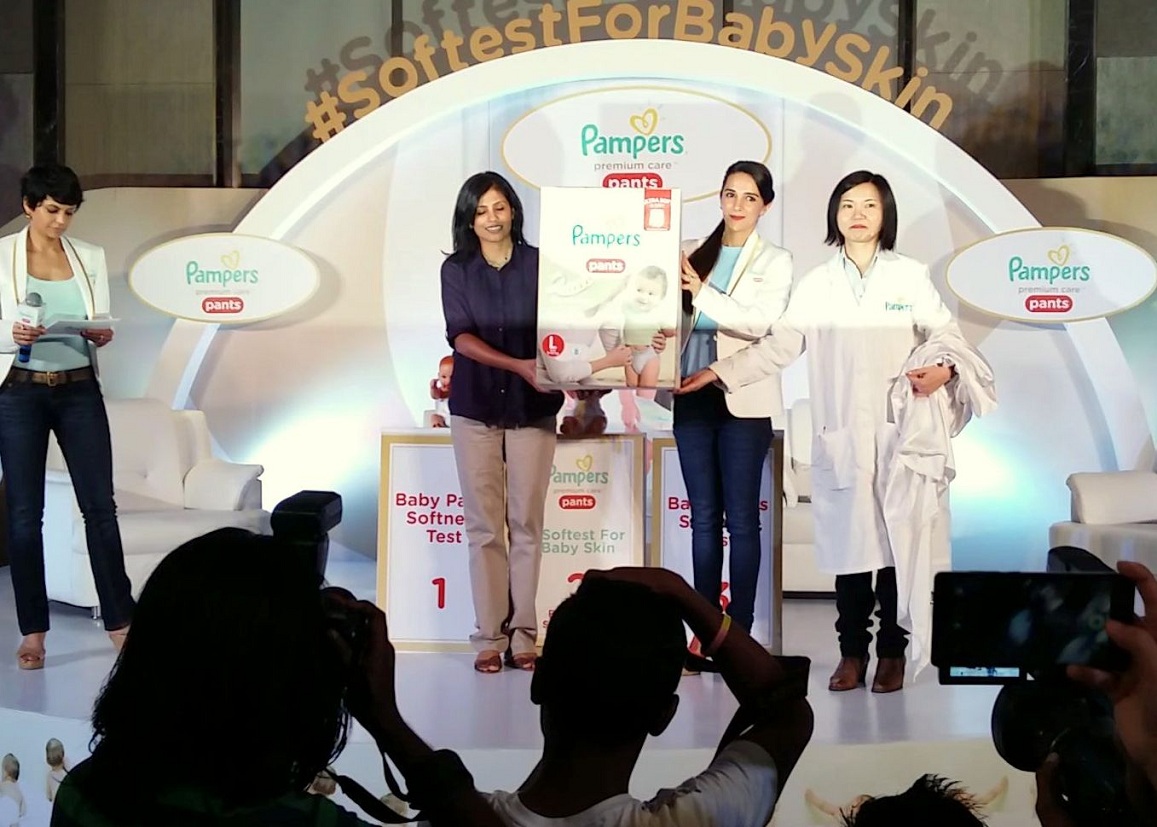 Dr.  Wei Sing Long, Scientist and R&D expert from P&G highlighted and demonstrated the unique features of Premium Care Pants. She made the audience aware of what a marvel these pants are with 12 hours dryness, made of breathable material, all-around snug fit, a layer of moisturiser on the inside of pants and most importantly they carry a wetness indicator too.
Demonstration Time!
Dr.  Wei Sing Long was full of energy, all across the room and spirited to show what's 'it' that keeps the pants dry even with a lot of pee (well, not poo) in it.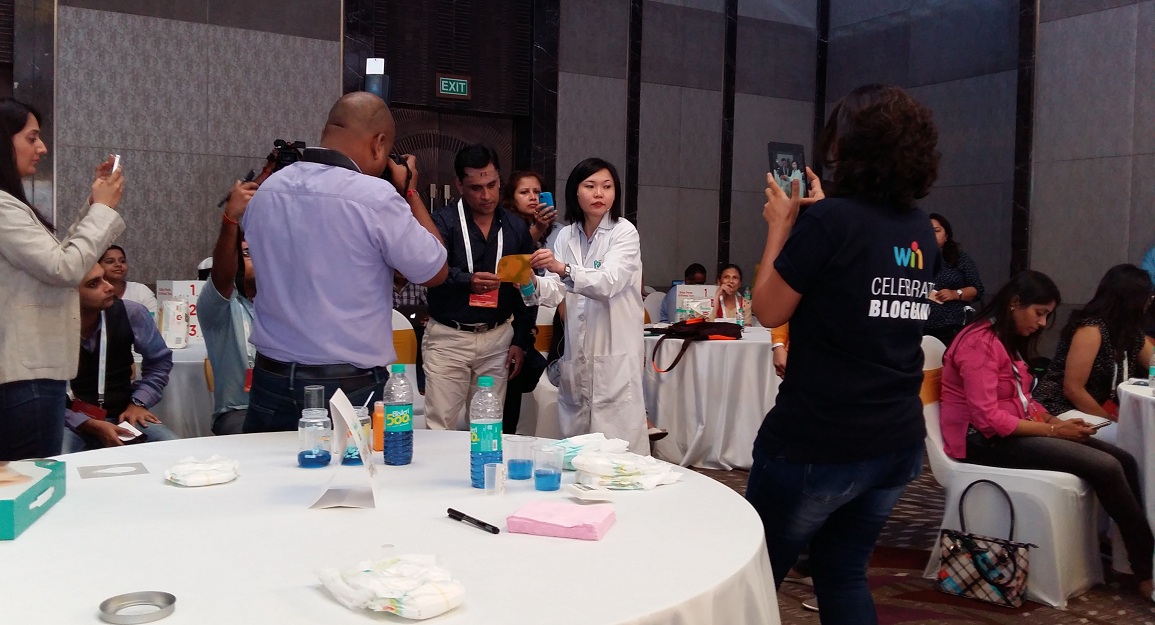 To me, the technology seems similar to how it is with premium sanitary napkins. The material inside the outer layer of diaper pants coverts the liquid into 'gel' within seconds, restricting any spillage.
Couple of really oh-so-cute videos were shown during the event, making all the mommies (and few daddies too) go awwww.
All the bloggers were presented a nice goodie bag which had gift hamper of P&G products and a big pack of Premium Care Pants.
(Review of Pampers Premium Care Pants is coming soon….keep visiting www.allthingsgud.com)
Most definitely, it was a GUD event!
-Photo Op –
This blog post is written for the Pampers #SoftestForBabySkin activity in association with BlogAdda