I love kajal.
Dark, thick and black line on the inside and little on the outer rim of my lower eye lid.
It looks gorgeous!
But after few hours, tall claims of all brands being stay-on, smudge proof and 24-hr lasting goes blotchy, giving me an unclean look and obviously ghastly dark under eyes.
I swear I hate it then.
So this one day, while I was checking out some lip color (my first love in cosmetics), the girl suggested me to try this Neutrogena Eye Makeup Remover.
I was fed up of removing my kajal with baby oil or Vaseline and did not like the oily film it leaves behind.
So, I asked her if can try it. She graciously obliged.
Viola! I simply loved it. Just one tiny drop was good enough to get all traces off, that too without leaving any residues.
Let me get you up, close and personal with Neutrogena Eye Makeup Remover.
Look & packaging – Nice. It comes in a clear, bluish purple cylindrical plastic bottle. Handy and convenient to carry while travelling.
Consistency – Although it looks oily but actually it is just like water. Absolutely non-greasy & 100% non-oily.
Affect on skin – It doesn't burn or irritate the skin or eyes at all. You will not get a feel as if anything is even being applied on the face or eyes. It is said to be safe for sensitive eyes and contact lens wearers.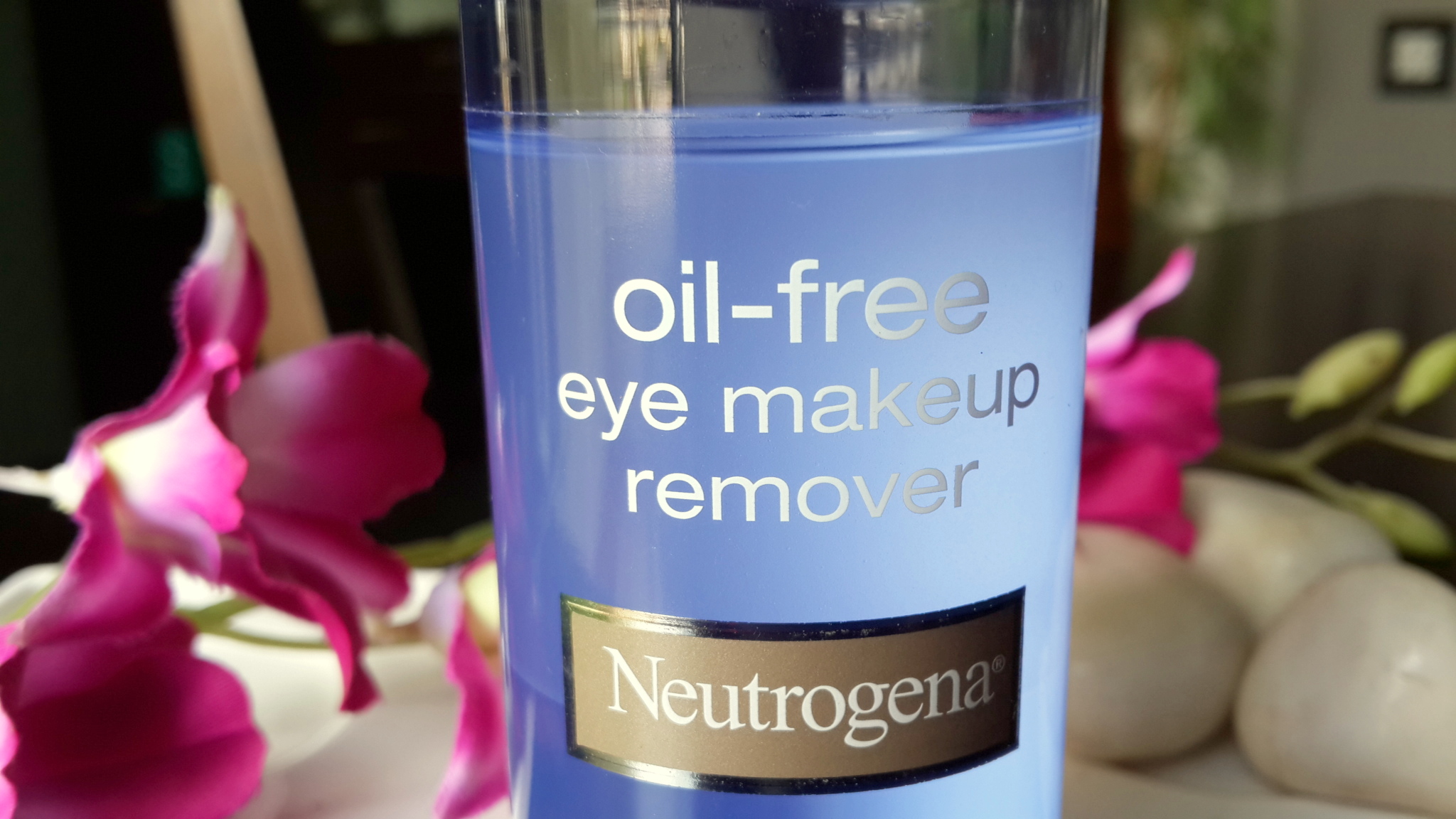 Efficacy – Takes off all color (makeup) with one swish. You don't have to rub it over and over again. The color goes straight to the cotton pad and no traces are left back on the skin.
Quantity – 162 ml. Trust me it will last forever as only a tiny amount is needed to remove makeup.
Price – Rs. 349/-. Extremely reasonable for the period it will last.
GUD Rating – 5/5
GUD Verdict – I just loved this product. I have already recommended it to couple of my friends and would keep doing so.
It has made my life so easy. Now I don't have to think twice before applying and reapplying my kajal.
Neutrogena hai na!
I hope my review of Neutrogena Eye Makeup Remover will help you in choosing the best makeup remover when next time you go cosmetic shopping.
Do share your experience and feedback in the comment section or at saniashariq@gmail.com
For more reviews, click here