Himalaya is a well-known name in the baby care category. Their products are formulated based on the principles of Ayurveda.
A year ago, Himalaya launched the FOR MOMS product range to cater to the needs of mommies.
The Himalaya FOR MOMS Soothing Body Butter is one of the products which I recommend moms to use it during pregnancy and post-delivery.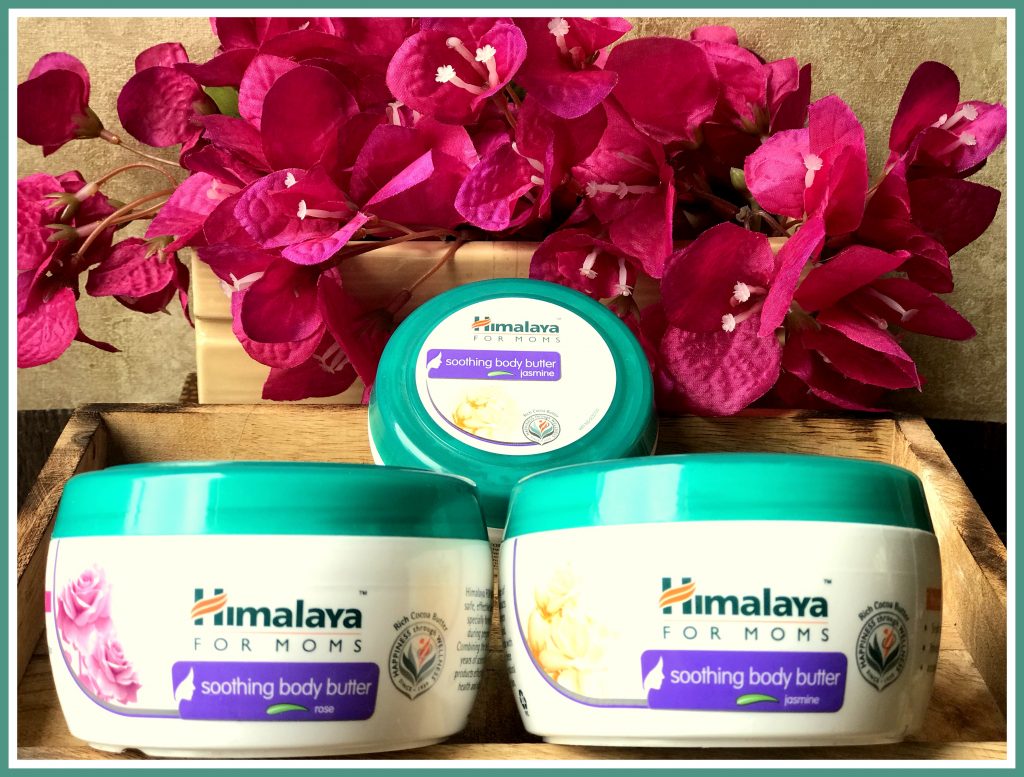 And I decided to try it.
Now you may think I have a 'good news' but that's not at all the case and far from happening as my daughter is already 12-year-old!
But the word 'butter' in itself is so inviting and tempting (to put in mouth or even on skin), that I couldn't resist trying.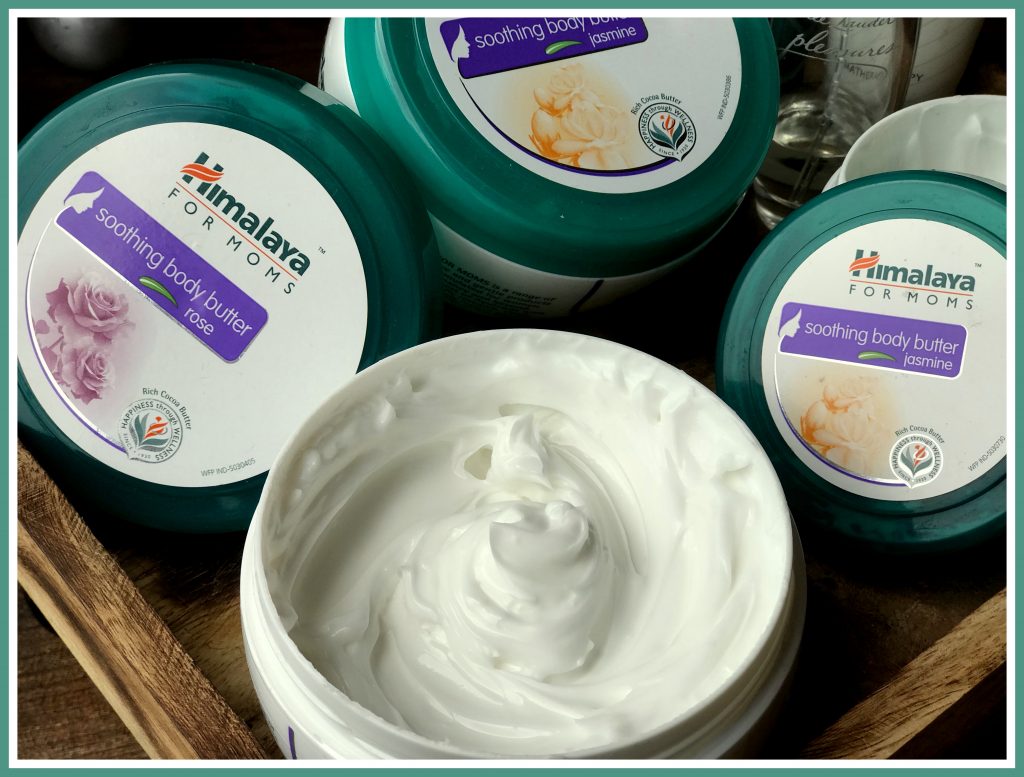 Here is my experience with Himalaya For Moms Soothing Body Butter.
It claims to,
moisturize and nourish the skin making it soft and supple – Yes it did!
soothe, hydrate and protect the skin – 5/5 on hydration
helps soothen irritated and itchy skin (of tummy during pregnancy) – Not pregnant, hence can't say
Long lasting effect – Yes, the effect lasts till you use soap with water on your skin
Main Ingredients 
Cocoa Butter which contains vitamin E and is a natural antioxidant. This helps in hydrating the skin and provides required moisturisation.
Glycerine which is a humectant that locks in moisture and keeps skin hydrated for longer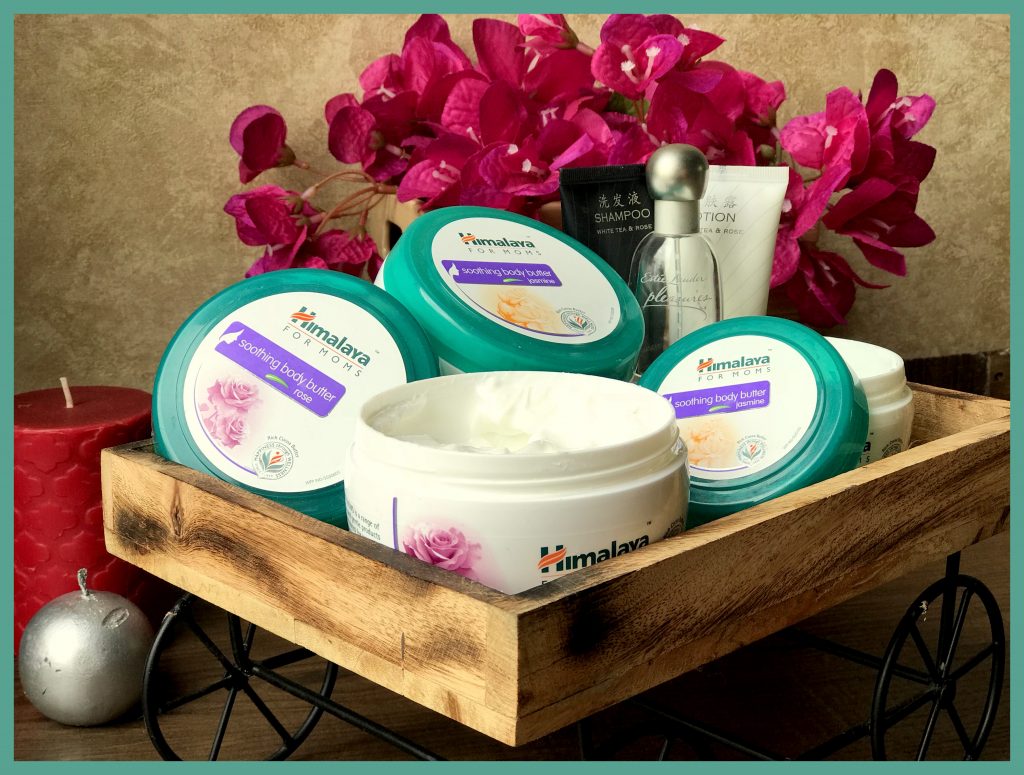 Fragrances
It comes in three mild fragrances,
Calming fragrance of Lavender
Rejuvenating fragrance of Jasmine
Uplifting fragrance of Rose
I have tried Rose and Jasmine and Rose is my favourite.
 Texture
As the name suggests, it's a 'butter' and hence it is heavy and thick. But not greasy!
It glides on the skin smoothly and gets absorbed pretty well.
Pricing & Packaging
50 ml pack – INR 120
100 ml pack – INR 200
200 ml pack – INR 320
The pricing is fair and value for money but packaging is my grouse
GUD Verdict
Recommended!!
I liked it because,
skin of my hands and feet get really dry and this provided apt hydration and moisturiser
has lasting effect
is priced well
4/5
You can buy it here