How would you react when you open the door and find that someone has sent 'ice cream' for you, and that too loads of it?
I toh almost felt giddy with delight.
Hokey Pokey, the new entry to join the premium ice cream brand wagon was right there for me to be tasted, savored and reviewed.
Rohan Mirchandani, the brain child behind this yummy pleasure was an investment banker (there surely is a strong correlation between 'investment banking' & 'being successful'. Think Chetan Bhagat…..& now the ice cream man – Mr. Rohan).
Ok so… Hokey Pokey entered Indian market with a bang, loaded with richness, high on quality and full of flavour – all standards & parameters double checked and customized to Indian palate's liking. I wish & pray there are here to stay!
Presently they have more than 20 parlours in all major cities. This brand of ice cream can be conveniently procured from Future Group's Food Hall, Big Bazaar, Food Bazaar, Star Bazar and even through the online grocers like Big Basket, Grofers & Local Banya.
Although they have a range of flavours to offer, I got to taste these…..
Double Chocolate Therapy
Belgian dark chocolate ice cream with brownies, Nutella and dark chocolate fudge.
Two words – Amazingly Delicious.
It's not a regular chocolate ice cream. It's way beyond that. Super creamy, not so sweet and you instantly register the familiar taste of Nutella put together with brownie. This flavour is a delectable mix of 'all things chocolate'.
Silky Smooth Kulfi
Light and hearty. Not heavily loaded with artificial flavouring of pista or kesar, this one carries a mild taste of kulfi. Texture is indeed silky & smooth. A little bit more of dry fruits under the teeth would have helped but still, I am not complaining!
Thumbs up!
Verry Verry Berry Strawberry
This one is the regular strawberry ice cream but with a twist. It has with jujubes (the chewy, gelatine based sweet fruity candies) and fresh strawberry pieces. Little too sweet for my taste but reminds me of Mahabaeshwar's Strawberry Cream.
Manic Monkey
Chocolate ice cream with almonds, crunchy praline and white chocolate fudge flakes. It's like nuts in chocolate! Not bad, not bad. A different combination though.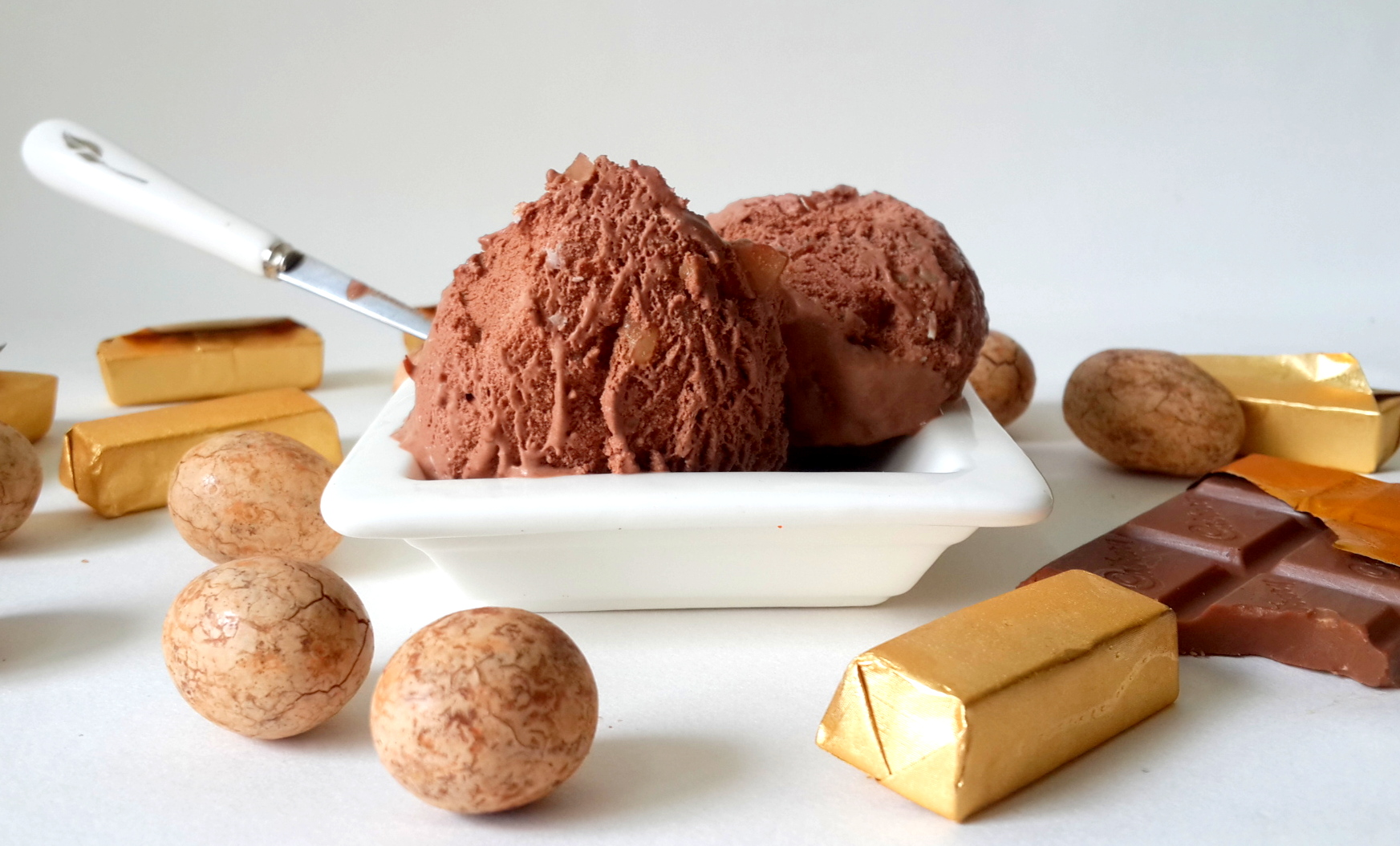 Live and Laugh Brownie Break
Fresh cream ice cream with roasted cashews, brownies and dark chocolate fudge. The good old vanilla ice cream infused with nuts with a hint of chocolate. Well, I would say nothing outstanding but not bad either. Anyways it's difficult to go wrong with vanilla, nuts and chocolate together..right?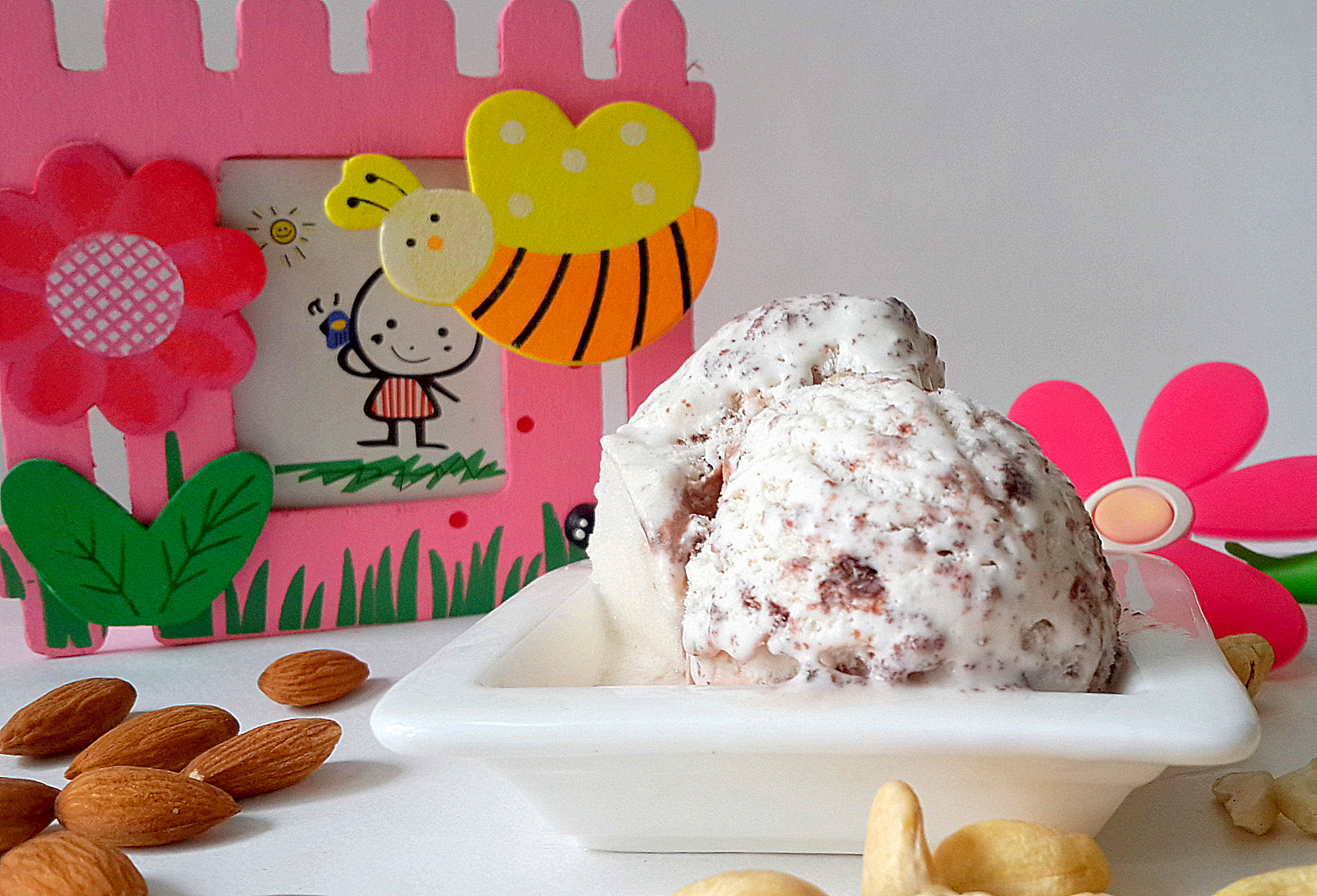 Though I relished it at the comfort of my home, but Hokey Pokey is more about 'Live Counters' in their parlours. Customers can pick, choose and decide the garnishings and can see the magic happening in front of their eyes.
In the parlors, they use Ice Teppanyaki technique to whip up some amazing creations with ice cream, nuts, fresh fruits, candies and other such fun stuff.
Pricing – For their 500 ml tubs, the pricing range from Rs. 225 to Rs. 275. Little on the higher side but totally worth it.
GUD Verdict
4/5
Premium
Value for money
Not to be missed
Highly recommended and an absolute must have if you haven't tasted it yet. Do try and share your feedback with me here or at the FB page of Hokey Pokey.
P.S. My daughter has loved the bright red tubs and she has saved all of them to keep her nick-knacks.
Click here to read more reviews from me…