Rosso Bianco is an all-Italian newly opened restaurant ahead of Spicer College on Aundh-Khadki Road (bang opposite ICICI Bank) in Pune.
Ye Ye…I know, the name indeed sound way too exotic but this little, quaint place is very next-door kinds!

I was invited there for food tasting.
(Lately I have developed inkling towards continental & oriental food and giving my Mughali taste buds some rest. Biryani, qorma, kababs – enough of you!)
I pulled my dear friend Priyanka along.
The outdoor set up is appealing and inviting. Gives a CCD kind of feel. Interiors are …..neat.
Rosso Bianco is conceptualized, created & driven by Sahil, a young, pleasant guy who is passionate about 'all things FOOD'. So, we left it on him to decide what we MUST eat at his place.
We started with Blue Lagoon cooler. Well, ok that was…you know…the usual!
Then for starters we were served mushroom stuffed with mozzarella cheese & jalapenos.
Absolute delight!
The dish comes with 8 medium sized pieces accompanied with an equally scrumptious dip made of cheddar cheese, jalapenos and some herbs. We couldn't resist having the dip like a main dish.
Then came Pesto Paneer Patini. Soft and fresh panini bread had a nice sumptuous filling of paneer marinated in pesto and mozzarella. It comes with a tangy salsa dip and a generous helping of French fries.
Light in favour and taste. A winner again!
Our pasta was pink sauce (a mix of arrabiata and alfredo sauce). It comes with two pieces of garlic bread.
Nice & creamy, quite flavoursome.
Sahil suggested we have Cottage Cheese Pizza. It had fresh cottage cheese, jalapenos, potatoes, mozzarella and tomato sauce.
Base was fresh (they bake their own bread!) and toppings were ample – rather, a bit too much to relish and distinguish the flavour of each one. Take note chef!
I would like to try something else from their pizza section next time.
For desserts, you may find yourself little less spoilt of choices . We chose cheese cake. (wow, that seems like a tongue-twister)

It was little sweeter for my liking and they can definitely do away with the extra cream they used on the top. Crust and texture of the dessert was flawless.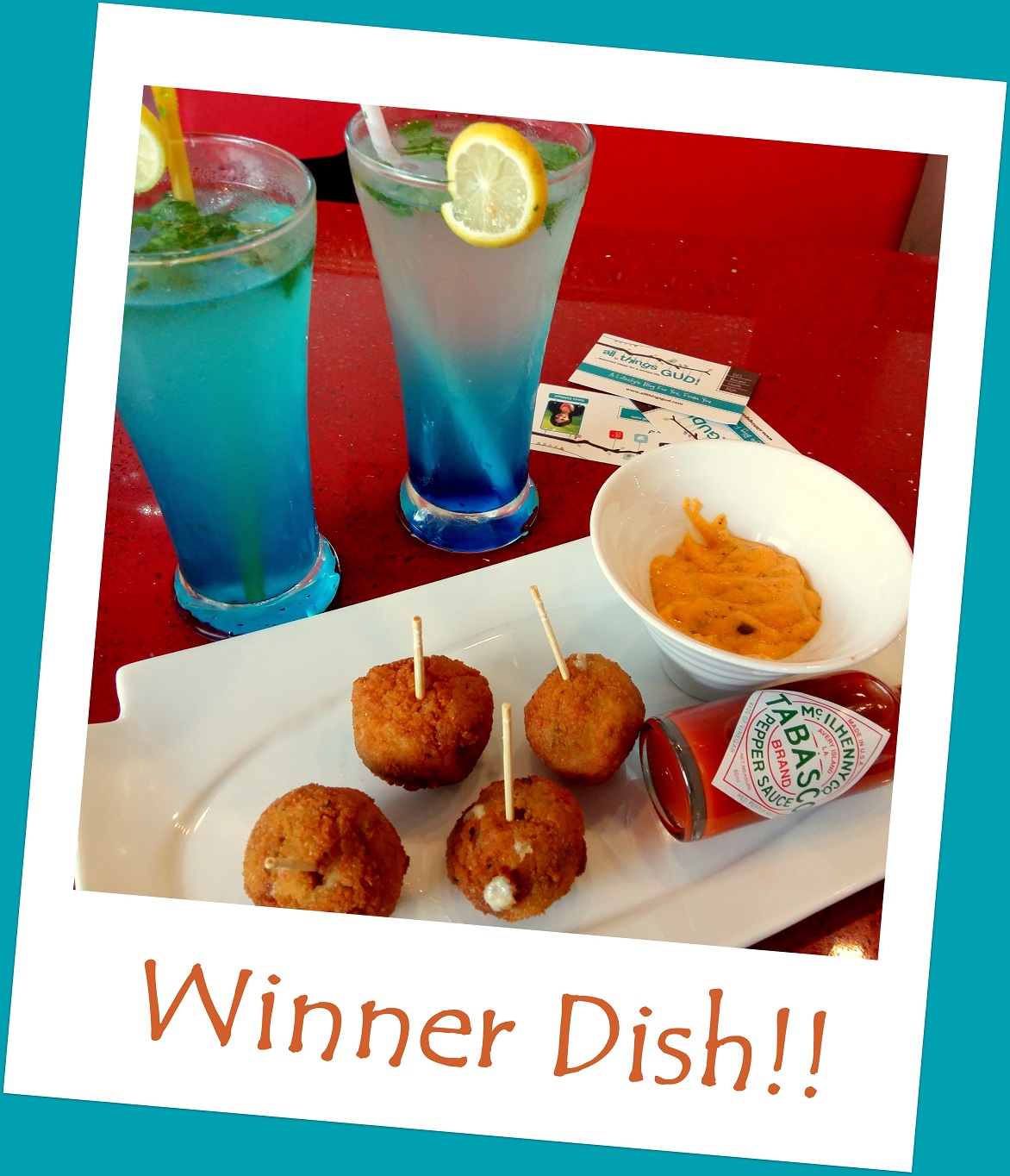 GUD Verdict –
Ambiance – 3/5
Food – 4/5
Value for money – 4.5/5
Health quotient – With all that cheese around, do really you want to know the obvious?
No counting calories please!
Team Rosso Bianco
You can find Rosso Beianco here,
Shop 4, Asiad Housing Society,
Range Hills, Aundh Road
Pune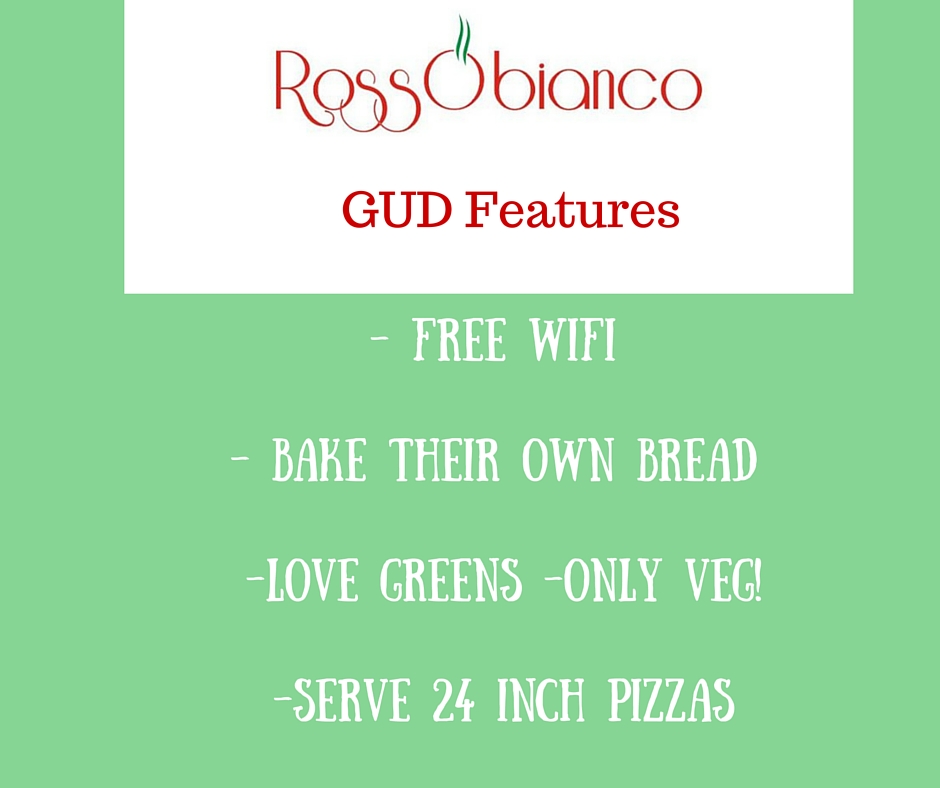 Have you read my another Italian escapade?
Read Italian Masterclass @ Westin, Pune experience here