If cooking is an art, serving and presentation is its colourful soul.
It's no fun cooking the most exotic dish and serving it in a boring manner.
When I was small, I remember our neighbor Sunita aunty making the most amazing kheer but I never relished it in her hot, steel katoris.
Have a look how I serve it, when I make the tweaked version of that kheer (actually phirni, the thicker and almost solidified version).
 Serve them in cute little glasses and cover them with clear cling film.
 Pour it in decorative tea lights. Chill & serve.
Good old mitti kulhars. You can never go wrong with these.
Shot glasses!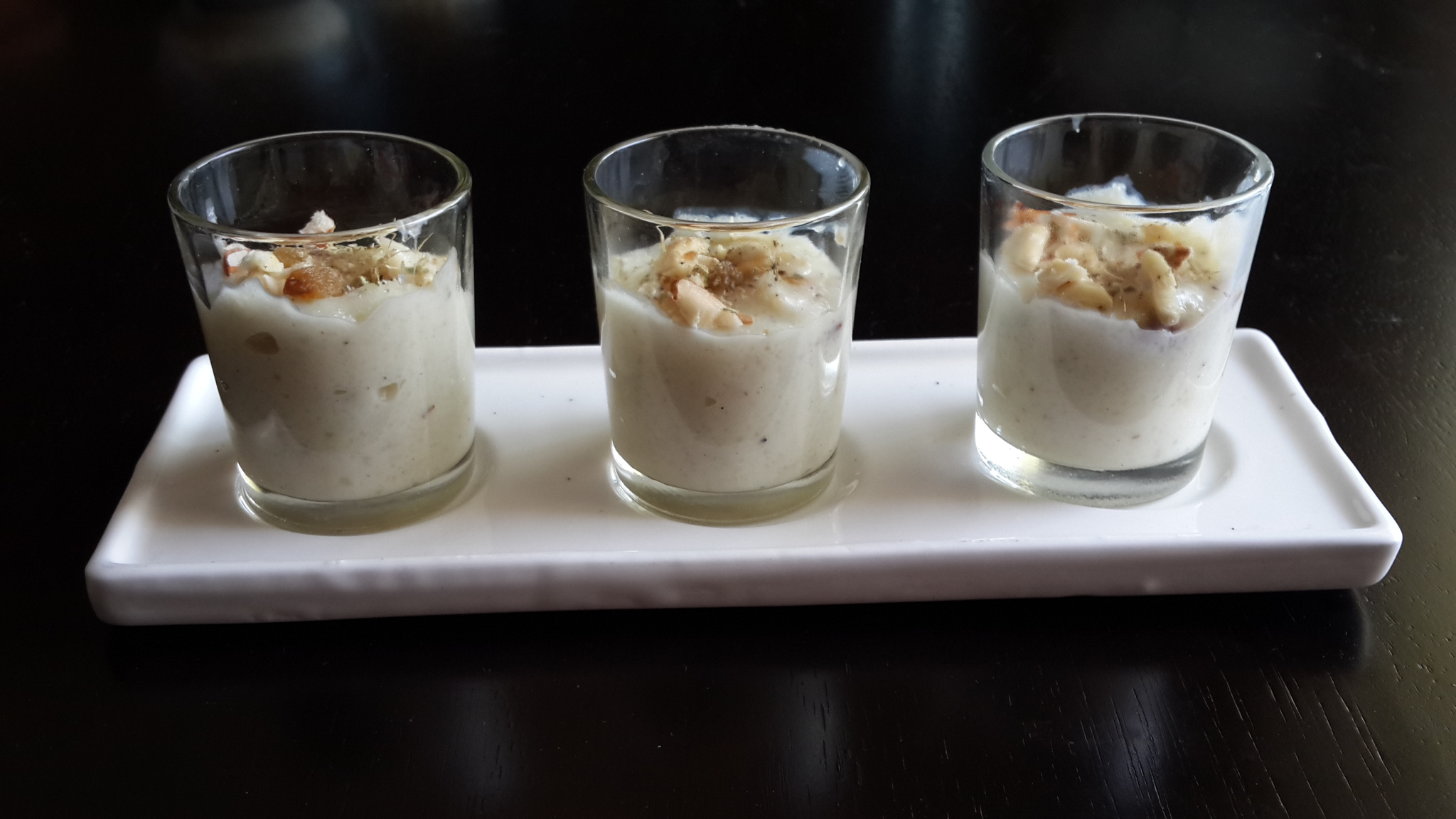 Serving Idea by Sania Siddiqui