Refreshing Ice for Your Drink
Jazz up your summer drink with ice cubes made of musk melon, green melon and watermelon!
These fruits are full of water, hence freeze perfectly.
Scoop out balls with a scooper or cut in small cubes.
You can even use whole grapes.
Freeze!
Use them as a substitute of regular ice in any of your cool drink.
They will not only give a nice color and look but will also not dilute your drink, making it watery.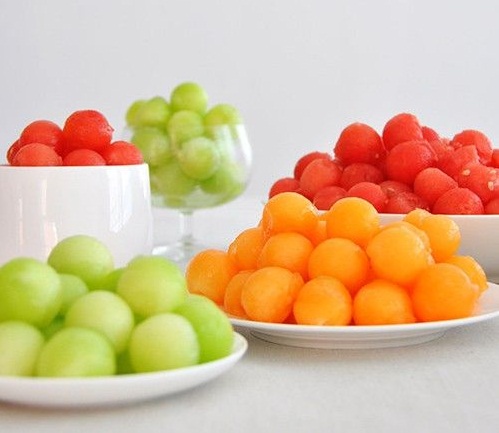 images via Pinterest

Serving Idea by Sania Siddiqui