Toilet in any house is the most evocative area for me. Not living room, not bedroom, not kitchen or dining. Toilet it is!
Yes, I judge people by toilets in their houses.
Personally, I have strong reservations for the term 'toilet'. It is emphatically down market and not so cool compared to its other synonyms such as Washroom, Bathroom, Loo, WC, Fresh Room or the swankiest one being – Powder Room. Every time I hear this word, I cringe to the core. Visuals of cold, white ceramic commode (Parryware written in blue, cursive, italic)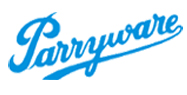 with a black seat cover and cracked rim float in my mind. Additional disgust seep in with more images of stained bowl and leaking taps/hand faucets entrenched near it.
Eewks… yuks….shudders!
With 'Swatch Bharat Abhiyaan' outwitting Mallika Dua's 'Every Girl in Sarojini Nagar' and 'Jahan Soch Wahan Shouchalaya' playing on repeat by FM channels in Vidya Balan's harmonious voice, it's time to come out of the closet and do some serious 'toilet talk'.
In a country where 60.4% people do not have access to toilets, 'Toilet Training' is the first gruesome learning session a toddler undergoes and ' Toilet Humour' is enjoyed more than the classical singing of Mudgal, I stand against the grievous issue of 'wet toilets'.
My grouse is exact opposite of Akshay Kumar's, in his upcoming movie, Toilet – Ek Prem Katha. As per the story line, his newlywed wife doesn't want to live with him as there is no toilet inside the house and she has to go out in open whenever the 'nature calls'.
My contention – there was an attached bathroom in my bedroom, and I have to use it like a forced 'joint account' with my husband.
As a new bride, when the luminous and overrated 'honeymoon period' got over, I too wanted to take some harsh decisions and part ways on grounds of sharing the same toilet and being subjected to mental trauma because of the same. My OCD of dry, organised, spic and span bathroom was brutally slaughtered by my hubby's usage of the same space in the most unruly way.
My picture perfect, straight from Pinterest bathroom looked like the 'post-Tsunami' wash off, after each visit of my husband. When I enter, I am greeted with a wet washbasin counter and soaking floor, strewn shaving accessories, toothpaste and the cap in two separate locations, foggy mirror, shampoo bottles sans lids, damp hand & bathing towels and complete mess all around – a sight enough to shoot my blood pressure to soaring heights and bring down my happiness, rock bottom at the same instance.
Once, twice, for weeks, months, six months – the torture continued. Initially I tried to explain to him how he should be more humane towards this whole thing, how this act of his is hurting and bruising my sensibility, how he can work towards improving our 'bathroom relationship' for a healthy and happy married life ahead, and so on……. But sadly nothing worked.
False promises, fake assurances, qasme-wade, roothna, manana – everything happened. I even tried to engage him in an online counselling session for the issue. But it was just not happening.
And then, the D day came. When I couldn't take it anymore, I sat him down and told him that we two are not meant for each other and it's only best for both, to part ways amicably. He again swore a bunch of 'God promise, Mother promise' and pledged to mend his ways but this time I was adamant in my decision.
After much cajoling, his brain storming, my firmness, we came to a conclusion. We will not use the same washroom anymore. He agreed to shift his stuff to the guest bathroom and vowed not to enter mine.
Sigh! What relief. Life became beautiful again. Happiness found its way through a clean and dry bathroom. Thankfully this time he lived up to his promise and started using the guest bathroom for his ablution.
…..and since then,
We lived 'happily ever after' and it eventually it became, 
                                                                        Toilet: Ek Prem Katha